Sarah-Patrick Wedding-Barn-Valhalla, Chapel Hill, NC, US
---
Rose Trail Images beautifully captured Sarah-Patrick Wedding-Barn-Valhalla in Chapel Hill, NC, US.
Event Date: March 17, 2018
From Rose Trail Images: Sarah-Patrick Wedding-Barn-Valhalla
Here are just a few of the amazing details brought to life by Sarah, Patrick, and their extraordinary team of family, friends, and vendors:
– During the ceremony, they had a hand-fasting tradition of them LITERALLY tying the knot. Each color represented something amazing.
– They said their vows and took an oath to each other while placing their hands on a river rock which was taken from the waterfall in Asheville, NC where Patrick proposed to Sarah back in the fall.
– When guests sat down at the ceremony, there was a river rock for them to hold. Once the ceremony was complete, they placed it back into a container which Sarah and Patrick will keep at their home.
– There was a table specifically to remember both Sarah and Patrick's fathers, who have both passed, along with other family members who were there in spirit.
– Sarah's bouquet was not only handmade, but the dried lavender (which represents good luck) was bound together by a cuff made from a shirt that was Sarah's late father's. It was also her something blue.
– Not only did Patrick and Sarah have a super delicious wedding cake, they also had St. Patrick's Day looking cookies that were created and decorated by one of her bridesmaids.
– Sarah's theme was more of a whimsical woodland feel, and boy did she deliver! She wore a headband of leather twine and leaves, her engagement ring and band look like silver pieces of wood, and her bridesmaids carried bouquets of pussy-willows with copper lanterns and had flower wreaths atop their heads like woodland fairies.
– There was driftwood that adorned the large reception tables, placed between candles and on top of homemade table runners made from the pages of books from favorite authors. There was an old typewriter, oil lanterns, velvet couches, and more details than I can count!
Q and A: Sarah-Patrick Wedding-Barn-Valhalla
Tell us about your wedding! What was the inspiration behind your day? Did you have a specific theme, style or color palette? Did you incorporate any cultural or religious traditions in any part of your day?
To be honest, I can't say we had a theme or a color palette. If I had to narrow it down I would say we were clinging to metallic and jewel tones. I would describe our big day as a "woodland fairytale" with a hint of Irish flare. We did not incorporate any religious traditions but did incorporate Irish and Scottish traditions including the Oathing Stone, Hand-fasting, and Irish Blessing Stones.
Let's talk wedding decor. How did you decorate your space for the ceremony and the reception? Was any part of the decor DIY?
DIY is my forte. I created and "harvested" everything with my two MOH's and my husband. I spent countless hours (as did they) trimming booking pages, scrap-book pages to make yards and yards of penants, creating ribbon garlands, signage – all of it. My husband and I went hiking about 3x and dragged beautiful chunks of wood, tree trunks, and drift wood out of the lake and the woods. I also had him carry a large hiking pack on his back and filled it with quartz rocks from our local area – this made for quite the work out 🙂 Everything was DIY except for our vintage rentals. The space was decorated to be earthy and romantic, with soft lantern lighting and nostalgia of old book pages and vintage furniture.
What were the florals like in your wedding? Did you use flowers in any of your design elements like the bridal bouquets, centerpieces or ceremony backdrop? Did they play an important part in the overall style of your wedding?
I opted out of "traditional flowers". To be honest, flowers are expensive, and they were not SUPER important to me – so I went alternative. My 2 MOH's carried a small bouquet of pussy-willows to tie into the woodland theme (also my absolute favorite). My bridal bouquet was dried lavender from a lavender farm in WA (Blue Mountain Lavender) that I banded with a cuff off of a blue Oxford dress shirt of my father's who is deceased. The centerpieces consisted of candles, drift wood, and lanterns – no other florals were used.
Did you personalize the day in any way (food trucks, guest entertainment etc.)? What were some of your favorite parts of your wedding? Sarah-Patrick Wedding-Barn-Valhalla
We really wanted to get a food truck, but it was REALLY hard with such a small wedding to get someone to come in for us. But, we did personalize it with a memory table for all of those who could not be with us and only watch from Heaven. I used my father's shirt-cuff on my bouquet as my "something blue", my brother and I danced to a memorial song in lieu of the father-daughter dance, and I also had a mother-daughter dance to make up for the huge loss the day was without my father.
Let's talk fashion. How did you both choose your wedding day look? Describe the looks in detail. Sarah-Patrick Wedding-Barn-Valhalla
Let's be honest – I tried on over 30 dresses! I could not decide on a style and my Pinterest boards were honestly SO far off from what I actually ended up choosing. I went to each bridal shop LOOKING for "the dress" based on what I thought I wanted, but boy was I surprised. At the last dress store I went to (David's Bridal) which I had no intentions on going to, I had tried on 14 dresses and was about to call it a day. I undressed again and slipped into this Oleg Cassini gown that was an ivory/champagne color, with shoulder-cuff sleeves, a tight bodice with beading and lace, and about 32 layers of tulle, lace, doily, and satin stacked into a beautiful flared gown. I cried when I tried it on and I hadn't even seen myself in the mirror, I cried once I was done being buttoned and looked down at myself – I knew it was the one. It had gorgeous layers that were both romantic and vintage, the bodice was tailored enough that it flattered my figure, the beading added great detail and subtle flare, and my arms were covered just enough that I felt comfortable. After that, there was no questions and I never looked again.
How did you meet? Tell us about the proposal.
Ya know that quote, "All love stories are beautiful, but ours is my favorite,"?? Well, in this case, it's true. We grew up 10 miles from each other, went to High School together, and had never even really exchanged so much as a word, and here we are! We could not have been more than polar opposites (and 4 years apart) while in High School, and I would have NEVER imagined our paths crossing, ever…. and then, February 28, 2015 happened.
This relationship happened (and yes, I like to take credit for the miracle) because I randomly sent Patrick a message on Facebook in the wee hours of the evening after seeing his updated Facebook profile picture. I thought to myself, "wow, what a babe!" Now, mind you, I had always thought Patrick was a cutie, but, never really had the opportunity to tell him all those years back. At this time, I was still living in Syracuse, NY with my mom and Patrick was living in North Carolina which was where he had been for about 10 years. So, I sent him the message. One message led to another, and another, which led to countless hours of phone conversations, e-mailing, non-stop messaging, to Skype dates (yes, we literally watched movies together long distance on Skype calls and even fell asleep with Skype on sometimes) to a plane ticket. (I'd like to add that we still have every message and e-mail we've ever sent. It will be published in a book someday for our kids to read about the greatest love story of all time). 
The Proposal: Patrick had taken me to Knoxville on October 19 for a concert to see my favorite band. It was epic. We spent the weekend at a super swank hotel in downtown, saw the show which was amazing, and headed back home. On the way back to the Raleigh area, Patrick took a detour to Asheville and said he wanted to see some sites and waterfalls. The leaves were just changing, I was always up for a road trip, so whatever, right? We took some random turns, I had no cell-phone signal, and I was like what in the….. We drove 3 miles down a 1 lane dirt road back into the woods and I had no idea what was going on. He hiked me down a rickety stair case, through the woods, and down to the bottom of Court House Falls in the Pisgah National Forest. We took some pictures of the foliage, looked around, and began to return to the car when he reached for my hand and told me to stop. I turned around to him on one knee, and he asked me to marry him and spend forever with him. I actually went to grab the ring before I even said yes cause I was in such shock, haha! There was not a soul in sight, just us among the forest, and it was a moment I will never forget. He even had a wooden box made with some moss put in it to keep the ring in! It was SO thoughtful.
Do you have any wedding planning or marriage advice that you'd like to share with other couples planning their day?
I would encourage all couples to do what THEY want, it's your day! There were so many times during the planning process I wanted to cry and elope. Also, I planned my wedding myself in 5 months, it can be done! Don't be afraid. Also, don't go in debt over your dress and don't be afraid to have fun with it! The day FLIES, so take mental pictures and take a time out with your partner to stop for 5 minutes and soak it all up away from the crowd. Lastly, all of the little details you panic about that may not end up coming together (mostly decor things) NO ONE ELSE NOTICES, but I drove myself crazy that certain things were missing. Trust me – the show goes on, and it's all beautiful anyway.
---
Sarah-Patrick Wedding-Barn-Valhalla:
---
Associated Pros/Vendors: Sarah-Patrick Wedding-Barn-Valhalla
---
In case you are interested, here are some of the similar products you can buy if you click on the product picture below via our affiliate link through Amazon (click here to learn more about affiliate links which do not cost you anything extra but help support our blog).
Similar Items
---
In Conclusion: Sarah-Patrick Wedding-Barn-Valhalla
So my hope is that you enjoyed looking at all of these beautiful photos of Sarah-Patrick Wedding-Barn-Valhalla and found some inspiration. In addition, please let us know in the comments below what was your favorite part from this real couple's feature. 
Thank you so much for reading and visiting our wedding blog!
Additionally, have a wonderful day and night!
xo, LH
Info. So this section has some useful links on our wedding blog.
Inspiration. So here you can get inspiration from featured real weddings or engagements.
Disclosure. So this is where we have more details on affiliate links on our wedding blog.
Congratulations and Best Wishes to the happy couple! Sarah-Patrick Wedding-Barn-Valhalla
Sarah-Patrick Wedding-Barn-Valhalla
---
Let's be friends! Please follow AisleMemories on social media – Instagram, Facebook, Pinterest, Twitter, and more…
---
Affiliate Links: if you click on any ad below, it doesn't cost you extra but helps support our blog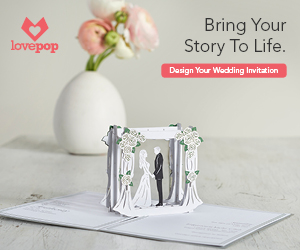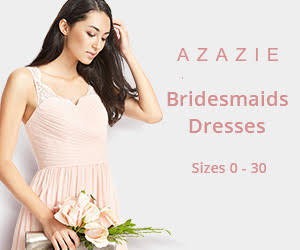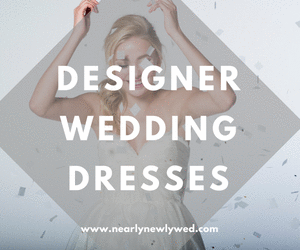 Ellie – Activewear Monthly Subscription Box – Gym and Workout Clothes for Women