Rebecca-Jacob Wedding-Empire Mills, Madison, GA, US
---
Brandy Angel Photography beautifully captured Rebecca-Jacob Wedding-Empire Mills in Madison, GA, US. This couple's wedding featured a lot of beautiful details as well as sweet moments all throughout like flower girl with the bride's dress and then the bride herself. 
Event Date: March 3, 2018
From Brandy Angel Photography: Rebecca-Jacob Wedding-Empire Mills
This wedding was dripping with classic old Hollywood style and love. The deep red color of the bride's bouquet, the venue, the floral arrangements, the gown, the tux….it all fit together in such a way that felt like you could have been stepping back in time when people knew what glamour and classic beauty really meant. And as a photographer capturing genuine moments makes my heart so happy. Let's just say this wedding made my heart VERY happy and I can see through the images it made their hearts very happy too. 
From the bride: Rebecca-Jacob Wedding-Empire Mills 
How did we meet?
We met in college on the intramural field when we were just 18 and 19. As a music major and a business major, we never had any classes together, but we had so much fun together playing sports. We were friends, but we never dated. We lost touch after college. and it was eight years after college before we serendipitously ended up at the same Braves game. We didn't actually run into each other at the game, but saw on social media that we were both there, and we both thought how good the years had been to each of us. (We each thought the other was hot!) We decided it was time to catch up, and it didn't take long before we were inseparable.
Proposal Story:
For our first date we went to a Festival in a nearby small town (Bostwick Cotton Gin Festival). We spent all day together and had a lot of fun together at the festival. Exactly one year later on the anniversary of our first date, we went to the festival again, and Jacob arranged for his cousins to take us to a nearby cotton field where he got down on one knee for the best surprise proposal ever.
Wedding Day highlights:
For our wedding we knew we wanted to be surrounded by good music, good friends, and good food. Empire Mills' owner is a family friend of the bride and Rebecca knew immediately it was her dream venue. Friends of the bride and groom provided the music for the day, from the ceremony and cocktail hour to the reception DJ – musicians included Atlanta Symphony cellist, music school friends from college, and present colleagues.
We love to dance, so we wanted to make sure the dance floor was always full. Our DJ (groom's friend) was awesome, and we got to see Jacob's brother break out of his shell!
Other highlights:
We decided not to do a first look, and the day turned out to be the most absolutely beautiful day ever without a cloud in the sky, and now we have the most amazing pictures taken right before sunset.
Our first dance was to a song by Anderson East – we had chosen it a while ago, and the week before the wedding we were able to hear him sing it live at the Georgia Theatre. 
---
Rebecca-Jacob Wedding-Empire Mills: 
---
Associated Pros/Vendors: 
Brandy Angel Photography:
---
In case you are interested, here are some of the similar products you can buy:
Flower Girl Dress (available in other colors) and Bridesmaid Dress (available in burgundy and other colors)
---
In Conclusion: 
So my hope is that you enjoyed looking at all of these beautiful photos of Rebecca-Jacob Wedding-Empire Mills and found some inspiration. In addition, please let us know in the comments below what was your favorite part from this real couple's feature. 
Thank you so much for reading and visiting our wedding blog!
Additionally, have a wonderful day and night!
xo, LH
Info. So this section has some useful links on our wedding blog.
Inspiration. So here you can get inspiration from featured real weddings or engagements.
Disclosure. So this is where we have more details on affiliate links on our wedding blog.
Congratulations and Best Wishes to the happy couple! 
---
Affiliate Links: (if you click on the link/ad, it doesn't cost you extra but helps support our blog)



Ellie – Activewear Monthly Subscription Box – Gym and Workout Clothes for Women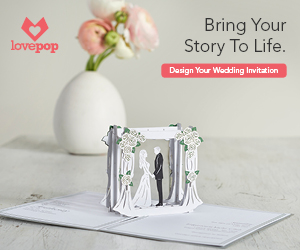 SaveSave
SaveSave
SaveSave
SaveSave
SaveSave
SaveSave