Rachael-Bryan Wedding-Estate-Halifax, Port Orange, FL, US
---
Our Day Wedding Photography beautifully captured Rachael-Bryan Wedding-Estate-Halifax in Port Orange, FL, US.
Event Date: February 25, 2018
From Our Day Wedding Photography: Rachael-Bryan Wedding-Estate-Halifax
Bryan and Rachael just wanted "A Simple Love Story…" And that's EXACTLY what they received. Along with family and friends, they tied the Knot… Simple and Beautiful. 
Q and A with the couple: Rachael-Bryan Wedding-Estate-Halifax
1
We chose the Estate on the Halifax because we fell in love with the venue when we saw it. With how much it has to offer from the gazebo to the gardens to the tavern, so we wanted to take advantage of its beauty and keep our wedding simple and rustic. The colors we incorporated were burgundy, ivory, and blush which happened to match the colors of the tavern chairs really well for combing our centerpieces.
2
All of our decor was DIY with the exception of our beautiful flowers from Simply Roses. The decor came from Hobby Lobby. For each table we used glass lanterns with birch candles, 4 small glass jars for holding pearls and baby's breath, and 4 ivory glittered candle holders. Each table also had rose petals spread throughout. We framed some photos from our wicked fun engagement shoot with Our Day Wedding Photography for the mantels in the tavern. Our reception had 2 gorgeous bouquets in big glass vases which we later moved into the tavern behind our sweetheart table.
3
Our florals were gorgeous. We used Simply Roses for designing my beautiful bouquet and the ones for the gazebo. They incorporated our colors, burgundy, blush, and ivory. Also the rose petals and baby's breath for each centerpiece. We also had some lovely boutonnières and corsages that matched. We were able to dry both our bridal bouquet and boutonnière to have for a keepsake.
4
We really enjoyed having the day to spend with both our families and close friends. With Rachael's family being in New Hampshire and Bryan's here in Florida it really meant a lot to us to have the opportunity to be with them together. Our guest book is a photo album from the photo booth pictures and a little note from each guest. It's great fun to look back at the goofy memories from everyone who could be a part of our special day.
5
I, Rachael, always knew what I wanted to wear on my wedding day so it made the process easy. A long sleeve, open back, lace dress. I found some boutiques and called around explaining exactly what I wanted, and I wasn't going to be persuaded into going to try dresses on unless they had just that. When I talked to Lisa at the Formal Spot she told me she had just that, the Roberta by Maggie Sottero, an absolutely gorgeous dress. I made the trip to Winter Garden and knew immediately that was the dress I had always imagined myself wearing. I chose a stunning cathedral vail that completed the look beautifully and sparkly Gianni Bini flats.
Bryan wore a charcoal grey suit with burgundy vest and bow tie to match our wedding colors.
6
We met through a mutual friend who Bryan went to high school with and Rachael uses as her horse's farrier. It was Easter Eve and we had just gotten home from a dinner with his family. Bryan had Easter eggs spread throughout the house with little notes and gifts filled inside, the last one was siting next to a rose holding my engagement ring.
7
The entire day was special for us and getting to share our love and marriage with friends and family.
8
Bryan says enjoy every minute of your wedding day because it comes and goes before you know it. Rachael says enjoy preparing your wedding and don't let it stress you out, it's supposed to be a celebration and the happiest time of your life so don't let the little things ruin that. Also do what you want as the bride and groom, it's your special day, do it all for yourself.
---
Rachael-Bryan Wedding-Estate-Halifax:
---
Associated Pros/Vendors:
---
In case you are interested, here are some of the similar products you can buy if you click on the product picture below via our affiliate link through Amazon (click here to learn more about affiliate links which do not cost you anything extra but help support our blog).
Similar Items
---
In Conclusion: 
So my hope is that you enjoyed looking at all of these beautiful photos of Rachael-Bryan Wedding-Estate-Halifax and found some inspiration. In addition, please let us know in the comments below what was your favorite part from this real couple's feature. 
Thank you so much for reading and visiting our wedding blog!
Additionally, have a wonderful day and night!
xo, LH
Info. So this section has some useful links on our wedding blog.
Inspiration. So here you can get inspiration from featured real weddings or engagements.
Disclosure. So this is where we have more details on affiliate links on our wedding blog.
Congratulations and Best Wishes to the happy couple! 
---
Let's be friends! Please follow AisleMemories on social media – Instagram, Facebook, Pinterest, Twitter, and more…
---
Affiliate Links: if you click on any ad below, it doesn't cost you extra but helps support our blog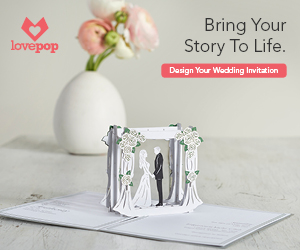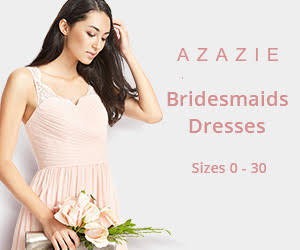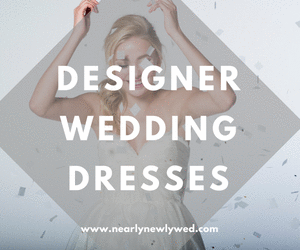 Ellie – Activewear Monthly Subscription Box – Gym and Workout Clothes for Women