Priya-Elliott Wedding-Mint Museum, Charlotte, NC, US
---
Amanda Moss beautifully captured Priya-Elliott Wedding-Mint Museum in Charlotte, NC, US. This couple had their wedding over the whole weekend and the photos below are just for their reception after the Catholic ceremony. They also had a Hindu ceremony. In addition to photos, below is also a fun q and a that tells more about the couple, how they met, and how he proposed. 
Event Date: April 6, 2018
From Amanda Moss Photography: 
Priya and Elliott actually had an entire fusion wedding weekend. This was the reception after their Catholic ceremony. The following day they had a full Hindu ceremony as well!
Q and A: Priya-Elliott Wedding-Mint Museum 
How did you two meet?
We met in medical school at Vanderbilt (or in college depending on who is telling the story) and quickly became best friends. We were best friends for five years until we finally decided that we should step it up and start dating! (All our friends had been waiting for this for years).
Who approached who? How did it go down?
Elliott approached Priya and surprised her – told her how he felt and caught her off guard! She thought about it and realized she felt the same way.
What did you do for your first date?
Yacht Rock Revue concert at Cannery Ballroom in Nashville (a frequent spot and band for our friend group while we were in med school).
Did you pretty much know right away…or were you skeptical?
Definitely knew right when we began dating!
Sooo…how long did you date? Did you move in together? Where did things stand before the proposal?
We dated for about 2.5 years before getting engaged.
Ok ok…so tell me about the big question. How did it happen? Tell me the details!
Elliott and Priya's friend (bridesmaid) Emily created a plan to trick Priya into going to Cannery ballroom at the start of their Christmas vacation (Emily said they had to pick up something she forgot, before the venue closed for the holidays). Elliott had reserved the space for just them and was waiting there to surprise Priya! After getting engaged, they met up with friends who were waiting and then came home to Charlotte to celebrate Christmas and a new engagement with Priya's family.
Who was the first person you told?
Our parents.
Is there any significance to your wedding date? Are you incorporating anything from your dating life into the wedding?
Nope.
What do you two do for work?
Residents at Vanderbilt.
What do you two do for fun?
Run, shoot, eat lots of food!
---
Priya-Elliott Wedding-Mint Museum: 
---
Associated Pros/Vendors: 
---
In case you are interested, here are some of the similar products you can buy if you click on the product picture below via our affiliate link (it doesn't cost you extra) – Amazon
Table numbers
---
In Conclusion: 
So my hope is that you enjoyed looking at all of these beautiful photos of Priya-Elliott Wedding-Mint Museum and found some inspiration. In addition, please let us know in the comments below what was your favorite part from this real couple's feature. 
Thank you so much for reading and visiting our wedding blog!
Additionally, have a wonderful day and night!
xo, LH
Info. So this section has some useful links on our wedding blog.
Inspiration. So here you can get inspiration from featured real weddings or engagements.
Disclosure. So this is where we have more details on affiliate links on our wedding blog.
Congratulations and Best Wishes to the happy couple! 
---
Affiliate Links: if you click on the ad below, it doesn't cost you extra but helps support our blog



Ellie – Activewear Monthly Subscription Box – Gym and Workout Clothes for Women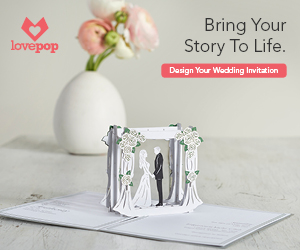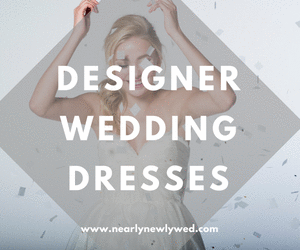 SaveSave
SaveSave
SaveSaveSaveSave
SaveSave
SaveSave