Michelle-Chris Wedding-Arroyo Grande, California, US
---
Nea's Photography beautifully captured Michelle-Chris Wedding-Arroyo Grande in California, US.
Event Date: December 31, 2016
From Nea's Photography: Michelle-Chris Wedding-Arroyo Grande
Beautiful backyard wedding with many DIY details put together by the bride and MOB.
Q and A: Michelle-Chris Wedding-Arroyo Grande
Tell us about your wedding! What was the inspiration behind your day? Did you have a specific theme, style or color palette? Did you incorporate any cultural or religious traditions in any part of your day?
Our wedding was New Year's Eve themed. We wanted our wedding to be about our families coming together and getting to know each other more so than a one day event so we planned it over New Year's Eve weekend. We rented an AirBNB and had our ceremony in the background and the wedding party stayed at the house. It was 4 day event and we all got to relax and get to know each other. Another part that was special to me was that fact that my dad who is a pastor not only walked me down the aisle but also married me.
Let's talk wedding decor. How did you decorate your space for the ceremony and the reception? Was any part of the decor DIY?
We did all the decor ourselves. Since it was an AirBNB rather than a typical venue we had to provide all the decor ourselves. The house had a barn in the backyard so it was rustic themed wedding with lots of candles and wood.
What were the florals like in your wedding? Did you use flowers in any of your design elements like the bridal bouquets, centerpieces or ceremony backdrop? Did they play an important part in the overall style of your wedding?
We used deep red and pure white roses that we put into arrangements ourselves. We saved up wine bottles over the year to use as centrepiece with roses and eucalyptus leaves. We ordered fresh flowers from a local florist who also made the bouquets for the bride, bridal party, and coursages for the men. The flowers were not the key aspect to the wedding decor but definitely enhanced it.
Did you personalize the day in any way (food trucks, guest entertainment etc.)? What were some of your favorite parts of your wedding?
We did have a wood fire oven for people to make their own pizzas. The guests really enjoyed the fact that they had a choice over their pizza and food. Also, instead of having just cake we had a desert bar that had a variety of cakes, cookie shooters, mousse and more!
Let's talk fashion. How did you both choose your wedding day look? Describe the looks in detail.
My mother is a seamstress and made a gorgeous gown that we designed together. My bridesmaids wore a maroon gown that they picked out themselves. The groomsman all wore suits they already owned but wore a marron tie to tie it together. Outside of that we requested that the guests wore their New Year's fun best.
How did you meet? Tell us about the proposal.
I met my husband at a party years ago and immediately hit it off. We started dating and BOOM 10 years later he proposed to me at midnight at the Belvedere Castle in Central Park in New York City. It was pretty, secluded, and just the way I wanted it-just us.
What was the most anticipated or special moment of your wedding day?
Reading my vows. I had written my vows right after we got engaged and we didn't get married until a year later. I kept re-reading them over and over again throughout the year and I was so excited to finally read them to the man I had written them for. My vows were a little less traditional because I had written a letter to our future kids about why I married their father.
Do you have any wedding planning or marriage advice that you'd like to share with other couples planning their day?
Right after the ceremony we requested to be left alone for 10 minutes. We walked down the aisle and back into a house to the master suite and got to spend 10 minutes just us. It was amazing and beautiful and right after the ceremony. We didn't talk  to anyone we talked to each other for the first 10 minutes after because the rest of the night was spent with everyone else.
---
Michelle-Chris Wedding-Arroyo Grande:
---
Associated Pros/Vendors:
---
In case you are interested, here are some of the similar products you can buy if you click on the product picture below via our affiliate link through Amazon (click here to learn more about affiliate links which do not cost you anything extra but help support our blog).
Similar Items
---
In Conclusion: 
So my hope is that you enjoyed looking at all of these beautiful photos of Michelle-Chris Wedding-Arroyo Grande and found some inspiration. In addition, please let us know in the comments below what was your favorite part from this real couple's feature. 
Thank you so much for reading and visiting our wedding blog!
Additionally, have a wonderful day and night!
xo, LH
Info. So this section has some useful links on our wedding blog.
Inspiration. So here you can get inspiration from featured real weddings or engagements.
Disclosure. So this is where we have more details on affiliate links on our wedding blog.
Congratulations and Best Wishes to the happy couple! 
---
Let's be friends! Please follow AisleMemories on social media – Instagram, Facebook, Pinterest, Twitter, and more…
---
Affiliate Links: if you click on any ad below, it doesn't cost you extra but helps support our blog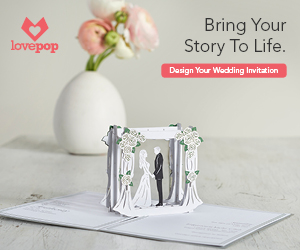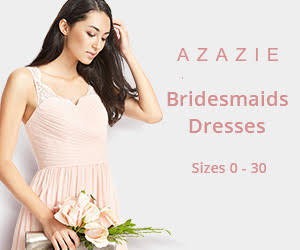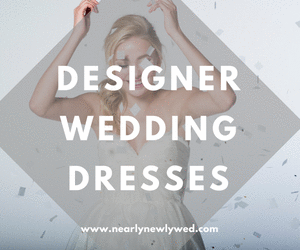 Ellie – Activewear Monthly Subscription Box – Gym and Workout Clothes for Women