Lisa-Mark Wedding-Mapleside Farms, Cleveland, OH, US
---
Jason Thomas Crocker Photography beautifully captured Lisa-Mark Wedding-Mapleside Farms in Cleveland, OH, US. This couple's wedding featured amazing hand-lettering work from the bride herself. 
Event Date: September 29, 2017
From Jason Thomas Crocker Photography: Lisa-Mark Wedding-Mapleside Farms
The most impressive part of this day was that the bride, Lisa, is an amazing hand-letterer and had drawn all of her reception details! 
Q and A: Lisa-Mark Wedding-Mapleside Farms
Tell us about your wedding! What was the inspiration behind your day? Did you have a specific theme, style or color palette? Did you incorporate any cultural or religious traditions in any part of your day?
The inspiration for our wedding was a slightly more elegant barn-styled wedding. It felt like a formal event, but a very down-to-Earth one as well! As a bride who is very much into hand-lettering I designed all the stationary and signage which was very much inspired by Art Nouveau. The colors were Maroon, Navy and Gold.
Let's talk wedding decor. How did you decorate your space for the ceremony and the reception? Was any part of the decor DIY?
I hired a florist to decorate the tables and "alter", my grandma did the mason jars of baby's breath down the aisle, and the signage was DIY by me. The barn was SO GORGEOUS that not a lot was needed.
What were the florals like in your wedding? Did you use flowers in any of your design elements like the bridal bouquets, centerpieces or ceremony backdrop? Did they play an important part in the overall style of your wedding?
All the above! Bridal bouquets, centerpieces, and backdrop were filled with greens, maroons, and ivory colors! We got to use vintage colored glass vases (I learned they're called Depression glass)  filled with flowers and greenery and they sat on top of Gold framed mirrors.
Did you personalize the day in any way (food trucks, guest entertainment etc.)? What were some of your favorite parts of your wedding?
The groom's family all play instruments, so we had them play at cocktail hour – very bluegrass-y and perfect for the barn. We took pictures at my favorite place in Cleveland – an abandoned coast guard station and that was one of my favorite parts. The sunset over the hills was perfect too! We also brought party masks for the dance floor and that was super fun!
Let's talk fashion. How did you both choose your wedding day look? Describe the looks in detail.
My dress was very Art Deco-y and that was based on the ring. The groom's suit was based on the fall wedding theme of navy and maroon, but ended up looking almost presidential!
How did you meet? Tell us about the proposal.
We met at work – both worked at an advertising company in downtown Cleveland. We never worked directly together but hung out at happy hours a lot. Mark proposed to me at our favorite park – Edgewater Park right on Lake Erie where we've spent a ton of time together!
What was the most anticipated or special moment of your wedding day?
The wedding vows for sure. We wrote our own and both mine and his were absolutely perfect. I think it really showed people how in love we really are!
Do you have any wedding planning or marriage advice that you'd like to share with other couples planning their day?
You get to throw a party with your favorite person in the world, I mean, how cool is that? At times of stress we both grounded each other in the reason we're doing this and never lost sight of how amazing everything was going to turn out because at the end of the day we're getting married! Things will go wrong, but it's all good. One day to celebrate but a lifetime to be together!
---
Lisa-Mark Wedding-Mapleside Farms:
Jason Thomas Crocker Photography
---
Associated Pros/Vendors: 
---
In case you are interested, here are some of the related products you can buy:
Mason Jars for the aisle and the bridesmaid's dress comes in burgundy color and various other colors.
---
In Conclusion: 
So my hope is that you enjoyed looking at all of these beautiful photos of Lisa-Mark Wedding-Mapleside Farms and found some inspiration. In addition, please let us know in the comments below what was your favorite part from this real couple's feature. 
Thank you so much for reading and visiting our wedding blog!
Additionally, have a wonderful day and night!
xo, LH
Info. So this section has some useful links on our wedding blog.
Inspiration. So here you can get inspiration from featured real weddings or engagements.
Disclosure. So this is where we have more details on affiliate links on our wedding blog.
Congratulations and Best Wishes to the happy couple! 
---
Affiliate Links: (if you click on the link/ad, it doesn't cost you extra but helps support our blog)



Ellie – Activewear Monthly Subscription Box – Gym and Workout Clothes for Women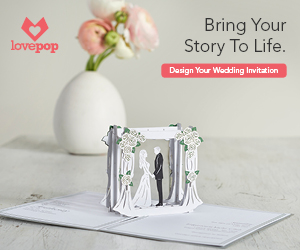 SaveSave
SaveSave
SaveSave
SaveSave
SaveSaveSaveSave
SaveSave
Advertise with AisleMemories