Lauren-Sebastian Wedding-Estate Halifax, Port Orange, FL, US
---
Our Day Wedding Photography beautifully captured Lauren-Sebastian Wedding-Estate Halifax in Port Orange, FL, US. This real wedding had beautiful colors such as gold, pink, and gray, and everything turned out lovely. 
Event Date: October 29, 2017
From Our Day Wedding Photography: Lauren-Sebastian Wedding-Estate Halifax
Our bride called us like any other couple … asking us prices , availability , etc… We had reached the question about where were you from because I detected a VERY Familiar accent .  She said you would have never heard of it , but we live in Wayne NJ ????  I said I graduated from Wayne Valley HS in 1989 ! She said , well this Must be a sign and hired us after that !!
Q and A: Lauren-Sebastian Wedding-Estate Halifax
Tell us about your wedding! What was the inspiration behind your day? Did you have a specific theme, style or color palette? Did you incorporate any cultural or religious traditions in any part of your day?
Our colors were champagne gold, blush pink, and gray. Our goal was to add personal touches and focus on love and fun and nothing else!!!
Let's talk wedding decor. How did you decorate your space for the ceremony and the reception? Was any part of the decor DIY?
Some DIY decor included the upstairs centerpieces and entry room flower pieces, our favors, photos, and photo book made using our engagement photos.
What were the florals like in your wedding? Did you use flowers in any of your design elements like the bridal bouquets, centerpieces or ceremony backdrop? Did they play an important part in the overall style of your wedding?
Our flowers included blush and white roses surrounded by greenery such as dusty Miller.  We wanted to focus on simple elegance and romance with a pop of champagne gold accents.
Did you personalize the day in any way (food trucks, guest entertainment etc.)? What were some of your favorite parts of your wedding?
Every part was our favorite. Everything was perfect.  Our ceremony was magical – the weather, the sun peeking through the clouds, the light breeze and all of our closest family and friends with us. We danced the entire night away and ended the night with everyone on the dance floor singing bohemian rhapsody at the top of their lungs!
Let's talk fashion. How did you both choose your wedding day look? Describe the looks in detail.
I fell in love with my two piece dress while visiting my sister who just had my nephew Ryan in Virginia Beach. The top was illusion with lace accents. The bottom was the perfect mix of princess and comfort. Sebastian picked a beautiful gray suit with a blush tie to match the bridesmaids dresses.
How did you meet? Tell us about the proposal.
Sebastian and I met while I was visiting a friend in Florida on spring break. They went to school together. We talked for three months, he booked a ticket to come and see me and we have been dating ever since. He asked me to be his girlfriend at a Tim McGraw concert during the song " this is gonna be one of those nights," which is our song and was our wedding song. Our wedding was definitely one of those nights! 🙂 After ruining his plan to propose three weekends in a row he finally asked me at a botanical garden. My brother was hiding in the bushes to take pictures.
What was the most anticipated or special moment of your wedding day?
The most anticipated moments were when we would first see each other, say I do, and celebrate by dancing the night away with everyone we love.
Do you have any wedding planning or marriage advice that you'd like to share with other couples planning their day?
Make it your own and enjoy every second of your day. Take a few minutes to take it all in with your new spouse.
---
Lauren-Sebastian Wedding-Estate Halifax:
---
Associated Pros/Vendors:
Photographer: Our Day Wedding Photography – other examples of their work featured on AisleMemories – Ashley and Bryan Engagement at Ormond Beach Municipal Airport, Ormond Beach, FL and Rachael and Bryan Engagement in DeLeon Springs, Florida, US and Kristina and Neil Wedding at The Shores Resort, Daytona Beach Shores, FL, US and  Christina and Jonathan Wedding at the Estate on the Halifax, Port Orange, FL, US
Makeup Artist: Destiny Light
Floral Designer: Rachael Kasie Designs
Caterer: Puff n Stuff Catering
Cinema and Video: GotYaPhoto.com
Event Venue: The Estate on the Halifax
Officiant: Sam Mullen
Submitted via Two Bright Lights
Our Day Wedding Photography:
---
In case you are interested, here are some of the similar products you can buy if you click on the product picture below via our affiliate link (it doesn't cost you extra) – Amazon
Cake Topper, Sign, Lantern
---
In Conclusion: 
So my hope is that you enjoyed looking at all of these beautiful photos of Lauren-Sebastian Wedding-Estate Halifax and found some inspiration. In addition, please let us know in the comments below what was your favorite part from this real couple's feature. 
Thank you so much for reading and visiting our wedding blog!
Additionally, have a wonderful day and night!
xo, LH
Info. So this section has some useful links on our wedding blog.
Inspiration. So here you can get inspiration from featured real weddings or engagements.
Disclosure. So this is where we have more details on affiliate links on our wedding blog.
Congratulations and Best Wishes to the happy couple! 
---
Affiliate Links: if you click on the ad below, it doesn't cost you extra but helps support our blog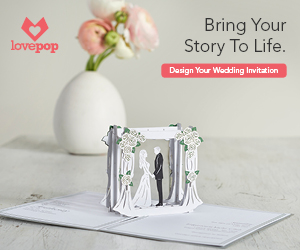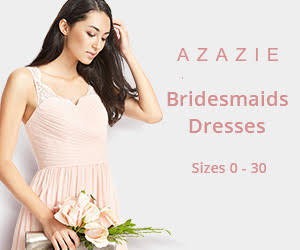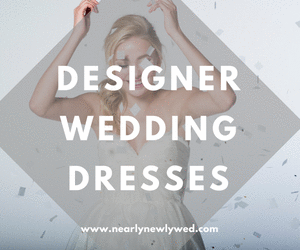 Ellie – Activewear Monthly Subscription Box – Gym and Workout Clothes for Women