Lacy-Paul Wedding-Oak Tree Manor, Spring, TX, US
---
C. Baron Photography beautifully captured Lacy-Paul Wedding-Oak Tree Manor in Spring, TX, US.
Event Date: March 25, 2017
From C. Baron Photography: Lacy-Paul Wedding-Oak Tree Manor
Lacy had her faithful friend Profit since she was 10 years old. Riding in on her horse was definitely a dream she had and we are so glad she was able to realize that dream! The wedding was stunning set under a gorgeous Oak Tree at Oak Tree Manor in Spring, Texas. If the love of her horse wasn't enough even the couples dog, Ziggy got to play a big role as the ring bearer!
Q and A with the couple: Lacy-Paul Wedding-Oak Tree Manor
Tell us about your wedding! What was the inspiration behind your day? Did you have a specific theme, style or color palette? Did you incorporate any cultural or religious traditions in any part of your day?
We are a pretty dorky and comedic couple so we wanted to incorporate that into our wedding. We "Rick-Rolled" the audience during our vows, had Star Wars elements in the men's suits, and had various sci-fi/fantasy elements in our table settings like Harry Potter and Star Wars.
Let's talk wedding decor. How did you decorate your space for the ceremony and the reception? Was any part of the decor DIY?
Absolutely, we picked out a lot of our favorite sci-fi/fantasy movies and decided those would be our centerpieces and how guests will find their tables. We did a lot of digging around for those elements ourselves.
What were the florals like in your wedding? Did you use flowers in any of your design elements like the bridal bouquets, centerpieces or ceremony backdrop? Did they play an important part in the overall style of your wedding?
My Uncle does florals so he did our florals. I just knew I wanted Stargazers in my bouquet and he went from there!
Did you personalize the day in any way (food trucks, guest entertainment etc.)? What were some of your favorite parts of your wedding?
I rode in on my horse! Ha! I also had our dog, Ziggy, as the ring bearer. We love animals so I wanted a way for them to be in our wedding.
Let's talk fashion. How did you both choose your wedding day look? Describe the looks in detail.
I wanted to look elegant and I fell in love with my dress immediately – Paul wanted to do something a bit more his way. The inside lining of the men's suits had a different character from Star Wars.
How did you meet? Tell us about the proposal.
He came with me to Thanksgiving dinner and asked my dad for his blessing while I was busy in the house. Then, because my dad can't keep a secret, he took me down to the pond in the dark and asked me to marry him while we got eaten alive by mosquitoes.
What was the most anticipated or special moment of your wedding day?
The whole day was just amazing. We couldn't stop smiling!
Do you have any wedding planning or marriage advice that you'd like to share with other couples planning their day?
Try to draw in those elements that make you… you. We had a great time and we wouldn't change a thing!
---
Lacy-Paul Wedding-Oak Tree Manor:
---
Associated Pros/Vendors:
---
In case you are interested, here are some of the similar products you can buy if you click on the product picture below via our affiliate link (it doesn't cost you extra) – Amazon
Similar Items
---
In Conclusion: 
So my hope is that you enjoyed looking at all of these beautiful photos of Lacy-Paul Wedding-Oak Tree Manor and found some inspiration. In addition, please let us know in the comments below what was your favorite part from this real couple's feature. 
Thank you so much for reading and visiting our wedding blog!
Additionally, have a wonderful day and night!
xo, LH
Info. So this section has some useful links on our wedding blog.
Inspiration. So here you can get inspiration from featured real weddings or engagements.
Disclosure. So this is where we have more details on affiliate links on our wedding blog.
Congratulations and Best Wishes to the happy couple! 
---
Affiliate Links: if you click on the ad below, it doesn't cost you extra but helps support our blog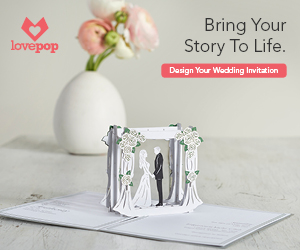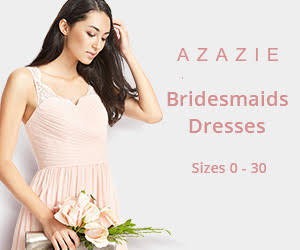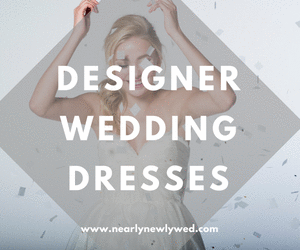 Ellie – Activewear Monthly Subscription Box – Gym and Workout Clothes for Women