Dana-Samson Wedding-Kings Church, Goodyear, AZ, US
---
Tara Nichole Photo beautifully captured Dana-Samson Wedding-Kings Church in Goodyear, AZ, US.
Event Date: March 18, 2017
From Tara Nichole Photo:
I first met Dana and Samson a few years ago at church. Initially, they were both shy and quiet. Then once we got to talking I found them both to be hiding so much. Dana has this incredibly powerful voice when she sings that takes people a moment to figure out who is actually singing because the voice and person don't match. And Samson is actually one of the funniest people I have ever met and also an incredibly talented musician and singer.
These two ended up on the worship team together and a year or so ago I jokingly asked, "So when is the wedding?" They laughed it off, embarrassed as they had only been dating a short time. Their little crushes sparked into a sweet love and this past March they were married. They are one of the sweetest couples I know, creating beautiful music (not just metaphorically either) together, and so gracious with everyone they know.
When they approached me about photographing their wedding I was honored. They paid for their wedding themselves so much of the day was DIY, but with so many people loving this amazing couple, their day came together with the help of friends and family. They had found a gorgeous new wedding venue, King of Kings Church in Goodyear, AZ, that provided a stunningly clean and crisp look to their photos.
The staff at King of Kings was incredibly helpful and gracious with everyone. From setup to music, coordinating to florals, every aspect of this day was accomplished with the love of the people they know and care for. Alisha Hyde emphasized Dana's natural beauty with a soft look and feminine braid, while Leanne Thomas created simple yet incredibly wonderful smelling bouquet. Samson's sister-in-law, Abby Jeyakumar, made sure the couple's day was stress free by coordinating from start to finish.
Everyone enjoyed an incredible mix of traditional Korean and Indian cuisine for dinner and feasted on a cake by Jan Kim – a cake that was flown in on someone's lap from Seattle, Washington just for this wedding! There were so many more friends and family who made this day possible for Samson and Dana and I was honored to be next to them during the whole thing.
---
Dana-Samson Wedding-Kings Church:
---
Associated Pros/Vendors:
---
In case you are interested, here are some of the similar products you can buy if you click on the product picture below via our affiliate link through Amazon (click here to learn more about affiliate links which do not cost you anything extra but help support our blog).
Similar Items
---
In Conclusion: 
So my hope is that you enjoyed looking at all of these beautiful photos of Dana-Samson Wedding-Kings Church and found some inspiration. In addition, please let us know in the comments below what was your favorite part from this real couple's feature. 
Thank you so much for reading and visiting our wedding blog!
Additionally, have a wonderful day and night!
xo, LH
Info. So this section has some useful links on our wedding blog.
Inspiration. So here you can get inspiration from featured real weddings or engagements.
Disclosure. So this is where we have more details on affiliate links on our wedding blog.
Congratulations and Best Wishes to the happy couple! 
---
Let's be friends! Please follow AisleMemories on social media – Instagram, Facebook, Pinterest, Twitter, and more…
---
Affiliate Links: if you click on any ad below, it doesn't cost you extra but helps support our blog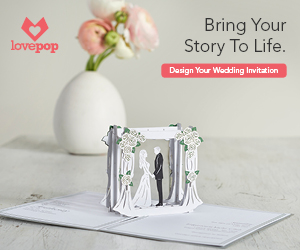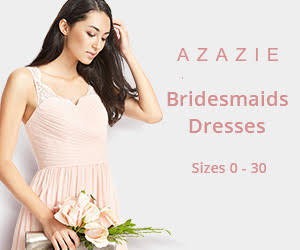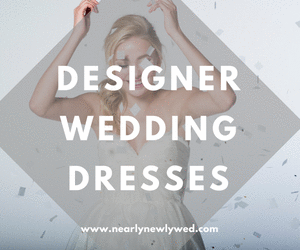 Ellie – Activewear Monthly Subscription Box – Gym and Workout Clothes for Women