Courtney-Dylan Wedding-Mountain View Fellowship, Trout Run, PA, US
---
Tasha Puckey Photography beautifully captured Courtney-Dylan Wedding-Mountain View Fellowship in Trout Run, PA, US. In addition to the beautiful wedding photos, below is also a couple's story of how they met at a store and how he proposed.
Event Date: May 19, 2018
Couple's Story from the bride: Courtney-Dylan Wedding-Mountain View Fellowship
Dylan and I first met at a T. J. Maxx. I was working at T. J. Maxx at the time and one night Dylan and his friend came into the store just looking for something to do when his friend asked me for my number and his friend and I were hanging out. After a few times and with Dylan being around I started to take an interests in Dylan.
One night we were all hanging out and Dylan had left. I got his phone number that night just to make sure he got home ok. After that night it was like we couldn't stop talking every time he texted me it put a smile on my face and gave me butterflies. We both thought that it was going to be a summer fling. However after summer was over we were planning on moving in together!
As time went on we were happily in love. On Sunday, May 4th, Dylan asked my dad for permission to marry me. Then on May 9th, 2017 (my birthday), he proposed!
He was working night shift for a while then and that morning I was getting ready for work and he got down on one knee and said "Courtney, will you marry me" and of course I screamed yes!
2017 definitely flew by fast. When we started planning our wedding I thought i wanted something big and extravagant. We started looking around at many places and I fell in love with one so we put a deposit down! Well as me being an indecisive person the day they took the deposit out I realized I wanted a small wedding/reception with our Families and close friends. Something that was beautiful but inexpensive. A day we can both enjoy and celebrate becoming husband and wife.
We then started brainstorming ideas and we came up with having it outside at his mother's church. So we rented a white wedding tent. And got married inside the church. Dylan nor I thought that it could have been more beautiful and simple as our wedding day was!
---
Courtney-Dylan Wedding-Mountain View Fellowship:
---
Associated Pros/Vendors:
---
In case you are interested, here are some of the similar products you can buy if you click on the product picture below via our affiliate link (it doesn't cost you extra) – Amazon
Cake Topper
---
In Conclusion: 
So my hope is that you enjoyed looking at all of these beautiful photos of Courtney-Dylan Wedding-Mountain View Fellowship and found some inspiration. In addition, please let us know in the comments below what was your favorite part from this real couple's feature. 
Thank you so much for reading and visiting our wedding blog!
Additionally, have a wonderful day and night!
xo, LH
Info. So this section has some useful links on our wedding blog.
Inspiration. So here you can get inspiration from featured real weddings or engagements.
Disclosure. So this is where we have more details on affiliate links on our wedding blog.
Congratulations and Best Wishes to the happy couple! 
---
Affiliate Links: if you click on the ad below, it doesn't cost you extra but helps support our blog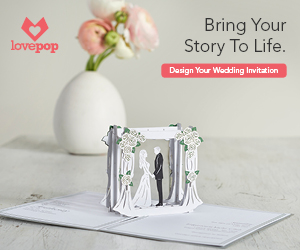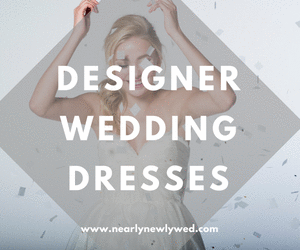 Ellie – Activewear Monthly Subscription Box – Gym and Workout Clothes for Women
SaveSave
SaveSaveSaveSave
SaveSaveSaveSave
SaveSave