Corinne-Paul Wedding-Clarks Landing Yacht Club, Point Pleasant Beach, NJ, US
---
Heyn Photography beautifully captured Corinne-Paul Wedding-Clarks Landing Yacht Club in Point Pleasant Beach, NJ, US. So the real wedding below features a beautiful couple in love, gorgeous wedding dress, lovely bridal dresses, nautical table numbers and cake, and amazing flowers and decorations. In addition, photographer provided a beautiful recap of the day below. 
Event Date: March 9, 2018
From Heyn Photography: 
Our 2018 calendar kicked off with Corinne and Paul's Clarks Landing wedding and what a start to the season it was!
We started the day with Corinne at her parents home and it was an extra special touch that she got ready in front of a picture from her parent's wedding day. One of the things we love most about Corrine is her big and infectious smile, she couldn't wipe her excited grin off her face! Capturing genuine emotion is what we love to do and Cori definitely made it easy for us.
We then took to Spring Lake for the couple's first look. First looks are one of our favorite parts of the day and you better believe Corinne and Paul didn't disappoint. It was incredibly sweet, of course, full of big smiles!
March can be a tricky month to get married in, some years it has the subtle warmth of an early spring, or, like this year we are hit with several Nor'easters! Luckily the wedding date dodged the big storms and we were able to find patches of grass not covered with snow for our bridal party shots! We also headed to Spring Lake Beach for some pictures. Between the sand covered dunes and the coral and sage colors, you would never know it was a bitterly chilly day.
After a beautiful church ceremony, we took more pictures in downtown Point Pleasant and then headed to Clarks Landing Yacht Club for the reception. Obviously, we had to take advantage of Clarks Landing's dock and ocean view for some absolutely stunning sunset photos.
Corinne and Paul definitely know how to throw a party! This may be our first wedding of the season but it will be hard to beat the dancing and partying at this reception. We are so honored to be a part of Corinne and Paul's special day and we hope that they never stop smiling! 
---
Corinne-Paul Wedding-Clarks Landing Yacht Club: 
---
Associated Pros/Vendors: 
---
In case you are interested, here are some of the similar products you can buy if you click on the product picture below via our affiliate link (it doesn't cost you extra) – Amazon
Cake topper and bridesmaids dress – available in other colors
---
In Conclusion: 
So my hope is that you enjoyed looking at all of these beautiful photos of Corinne-Paul Wedding-Clarks Landing Yacht Club and found some inspiration. In addition, please let us know in the comments below what was your favorite part from this real couple's feature. 
Thank you so much for reading and visiting our wedding blog!
Additionally, have a wonderful day and night!
xo, LH
Info. So this section has some useful links on our wedding blog.
Inspiration. So here you can get inspiration from featured real weddings or engagements.
Disclosure. So this is where we have more details on affiliate links on our wedding blog.
Congratulations and Best Wishes to the happy couple! 
---
Affiliate Links: if you click on the ad below, it doesn't cost you extra but helps support our blog



Ellie – Activewear Monthly Subscription Box – Gym and Workout Clothes for Women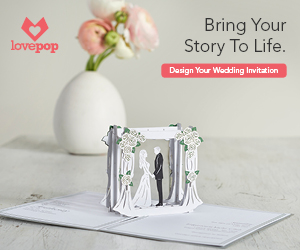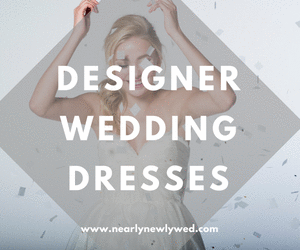 SaveSave
SaveSave
SaveSave
SaveSaveSaveSave
SaveSave