Chasity-Christopher Wedding-Carriage House, Conroe, TX, US
---
C. Baron Photography beautifully captured Chasity-Christopher Wedding-Carriage House in Conroe, TX, US.
Event Date: March 16, 2018
From C. Baron Photography: Chasity-Christopher Wedding-Carriage House
This gorgeous couple share a love for Disney and we couldn't have been more happy to photograph their special day. Elements of Disney were sprinkled into their decor and the guests as well as the couple could not stop smiling. It truly was magical.
Q and A with the couple: Chasity-Christopher Wedding-Carriage House
Tell us about your wedding! What was the inspiration behind your day? Did you have a specific theme, style or color palette? Did you incorporate any cultural or religious traditions in any part of your day?
Fairytales do happen. Our wedding day was inspired by a few of my favorite Disney fairy tales. I didn't want to go too over the top on a theme but just have hints here and there. No Mickey Mouse heads but a lot of nods toward Disney.
Let's talk wedding decor. How did you decorate your space for the ceremony and the reception? Was any part of the decor DIY?
The majority of my wedding decor was executed by Katie Clark of Event Details and Designs. She was absolutely amazing. I also got a lot of Etsy shops for Disney details.  I made a few signs and pieces for my big day but not as much as many would expect. I am pretty crafty but didn't want the stress to get to me surrounding one of the most important days of my life.
What were the florals like in your wedding? Did you use flowers in any of your design elements like the bridal bouquets, centerpieces or ceremony backdrop? Did they play an important part in the overall style of your wedding?
We had flowers everywhere. I gave Katie Clark the color pallet I wanted and she put everything together. She did all the bouquets, centerpieces, and accents. I feel like floral was a big part of making our wedding beautiful.
Did you personalize the day in any way (food trucks, guest entertainment etc.)? What were some of your favorite parts of your wedding?
We had live entertainment during cocktail hour, and a photo booth for during the reception. I think the most memorable detail of our wedding that most people didn't expect was my dance with my mom. I decided to dance with my mom instead of my step-dad. Although my step-dad is a huge part of my life and I love him dearly, I've known since I was 10 years old that I wanted to share my dance with my mom. I had my mom's first dance song written and recorded just for her. I love that we have that moment and song forever.
Let's talk fashion. How did you both choose your wedding day look? Describe the looks in detail.
I had a trumpet style halter wedding dress that was a champagne color. It was all bling. It's actually not the style dress I went to La Reve looking for. But once I had it on, I knew it was the one. Chris's reaction to me walking down the aisle confirmed I went with the right gown.   My maid of honor had a solid rose gold sequin dress on and the bridesmaids were staggered in blush dresses and dresses that had rose gold sequined shell shapes all over them. My mini bride had a big white dress on and the flower girls had champagne dresses with rose gold sequins. The  men wore navy blue tuxes from Men's Wearhouse. Groomsmen wore matching navy blue ties and Chris wore ivory. The mini groom matched Chris identically.  My dad and Papaw both walked me down the aisle and had navy blue tuxes on with floral ties.
How did you meet? Tell us about the proposal.
Chris and I actually knew of  each other for a long time before we ever tried to get to know each other.  And then when we tried to get to know each other  it just didn't work out. We decided to be friends instead. One day we decided to try to date aside from our difference and it worked. We completed each other perfectly. Opposites really do attract. He proposed to me at my favorite winery in Fredericksburg, TX. The day was absolutely perfect.
What was the most anticipated or special moment of your wedding day?
Seeing Chris for the first time. I was so excited to see him. I kept trying to peak from the room.  Another was the dance with my mom.
Do you have any wedding planning or marriage advice that you'd like to share with other couples planning their day?
At the end of the day the only thing that truly matters is that you are married to your best friend.  Don't get so wrapped up in the stress of everything that you pick fights with your significant other. Everything else is just noise. Oh and make sure you send your marriage license in!
---
Chasity-Christopher Wedding-Carriage House:
---
Associated Pros/Vendors:
---
In case you are interested, here are some of the similar products you can buy if you click on the product picture below via our affiliate link through Amazon (click here to learn more about affiliate links which do not cost you anything extra but help support our blog).
Similar Items
---
In Conclusion: 
So my hope is that you enjoyed looking at all of these beautiful photos of Chasity-Christopher Wedding-Carriage House and found some inspiration. In addition, please let us know in the comments below what was your favorite part from this real couple's feature. 
Thank you so much for reading and visiting our wedding blog!
Additionally, have a wonderful day and night!
xo, LH
Info. So this section has some useful links on our wedding blog.
Inspiration. So here you can get inspiration from featured real weddings or engagements.
Disclosure. So this is where we have more details on affiliate links on our wedding blog.
Congratulations and Best Wishes to the happy couple! 
---
Let's be friends! Please follow AisleMemories on social media – Instagram, Facebook, Pinterest, Twitter, and more…
---
Affiliate Links: if you click on any ad below, it doesn't cost you extra but helps support our blog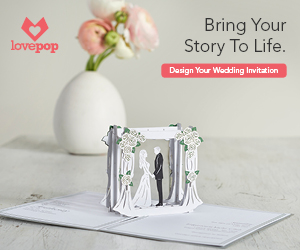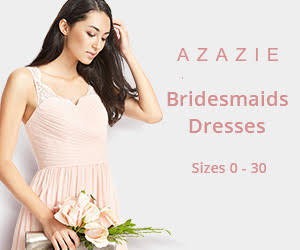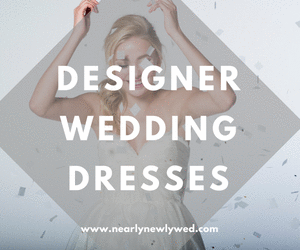 Ellie – Activewear Monthly Subscription Box – Gym and Workout Clothes for Women