Cayla-Nick Wedding-Variety Works, Madison, GA, US
---
Brandy Angel Photography and Anna Glass Photography beautifully captured Cayla-Nick Wedding-Variety Works in Madison, GA, US. This beautiful couple had a really fun first look that involved their favorite drink – whiskey shots. In addition, they shared more details via Q & A about their wedding, how they met, and how he proposed. Moreover, they also had a fun family friend officiant at the wedding. 
Event Date: November 18, 2017
From Brandy Angel Photography: Cayla-Nick Wedding-Variety Works
I love Cayla and Nick's story about how they met in Athens, GA and shared a mutual love of the Georgia Bulldogs and good whiskey. They even had Trent Woods officiate their wedding with the mascot painted on his head. Whiskey shots were taken before the ceremony and instead of a unity candle the couple poured whiskey into a barrel to symbolize their unity.
This couple was so fun and their wedding truly expressed who they were as a couple. The blues and reds for fall were absolutely amazing and I loved the special touches they added like using part of Nick's Army uniform on the garter and a piece of her mother's wedding dress tied around the bouquet. 
Cayla-Nick Wedding-Variety Works: Q & A
Tell us about your wedding! What was the inspiration behind your day? Did you have a specific theme, style or color palette? Did you incorporate any cultural or religious traditions in any part of your day?
For our wedding, the only thing we wanted was a southern good time. We didn't want a stressful day. So it was easy, rustic southern feel and to lighten it up we had our friend, Trent Woods aka Big Dawg Woods, officiate.  We did fall colors: navy, maroon, different greens and ivory. It was a game day in Athens, so the only culture we had was Georgia.
Let's talk wedding decor. How did you decorate your space for the ceremony and the reception? Was any part of the decor DIY?
We tried to stay simple and let the venue speak for itself. Variety Works is a beautiful venue, but besides the venue, Every part of the decor other than the bouquets and the ladder greenery was DIY. My mom and I started putting everything together back in March. We slowly bought things from Hobby Lobby that we thought would look good in our venue and it all came together. My dad made out Polaroid photo booth. And I wrote on the big chalk board myself. With the help of Chasity's professional eye, we put everything up the night before and final touches the morning of.
What were the florals like in your wedding? Did you use flowers in any of your design elements like the bridal bouquets, centerpieces or ceremony backdrop? Did they play an important part in the overall style of your wedding?
We didn't have too much floral because I wanted the room to speak for itself. But we had bouquets for myself and my bridesmaids and they were a burgundy, coral, ivory and most importantly greenery. I love greenery. There was a wooden ladder that hangs over the altar that my florist placed a lot of eucalyptus and other kinds of draping greenery. It was beautiful. For the center pieces we had baby's breath in mason jars that my mom put together herself.
Did you personalize the day in any way (food trucks, guest entertainment etc.)? What were some of your favorite parts of your wedding?
We personalized our day with our officiant. Trent Woods. Trent is Big Dawg Woods for the Georgia Bulldogs. Trent paints his head for every Georgia game. He never misses a home game. But he missed the Kentucky game to officiate our wedding this year, but one thing stayed the same: his head was painted during the ceremony. Trent and his wife, Mandy Woods have become great friends of Nick and I, family.
Let's talk fashion. How did you both choose your wedding day look? Describe the looks in detail.
My wedding dress was what I went into the bridal shop and told them that I knew I didn't want. Turns out I was wrong. They had me try it on as my fourth dress just to rule it out. Immediately, I knew it was my dress. Sweetheart neckline. Tight fit until it spilled out a little below the hips. Vertical lace all over, long beautiful train. I added a belt to give it a little something extra, and it was perfect!  Michele Staggers did my hair and make up. She did an amazing braided messy up do to leave my shoulders and tattoos visible. As for Nick, I went with him and we picked him out a custom suit. He knew he wanted grey and we went from there. Under his suit him and his groomsmen wore American flag suspenders. It was fitting since him and 3 of his groomsmen were all in the Marine Corps. They all wore navy ties to match the bridesmaids long navy dresses as well.
How did you meet? Tell us about the proposal.
Nick and I met at Bar Code in downtown Athens. Bar code is now closed. He was the "bouncer" and I was in for a drink. I grabbed my drink and went and spent the remainder of my night with Nick. Turns out I had just moved home a month prior after living in NY for the past 2 years, and he had just moved to GA a few months prior from his home of NY. We already had a lot in common and were inseparable since.
Nick proposed on Christmas Day. He put my ring in the bottom of a Kate Spade purse and a bottle of Merlot inside the purse as well. When I opened the box and saw the wine bottle inside the purse I was like "yes wine AND Kate Spade" but then I noticed on the bottle it said "marry me? How bout it?" And I started to dig! I found the ring and knew it wasn't a joke. It was so perfect, just the two of us in our PJs on Christmas morning!
What was the most anticipated or special moment of your wedding day?
I was so nervous all day, not to get married but just for such a big event. So my favorite part of the day was our first look pictures. After seeing Nick I felt so at ease and the rest of the day was so easy. We also did a shot of Jameson at our first look, I'm sure that helped too. Jameson is our drink. I actually had the most anxiety about the ceremony. Neither Nick nor I are very fond of being the center of attention so it was a little nerve-racking knowing that everyone was there for us. But the ceremony was so much fun. We added our own spin to it and did a whiskey unity ceremony where we started to age our own whiskey.
Do you have any wedding planning or marriage advice that you'd like to share with other couples planning their day?
The only advice I have is do not stress over it. I didn't stress over any of the details of our wedding and it made it so much easier and I actually got to enjoy the day (besides my nerves).
---
Cayla-Nick Wedding-Variety Works: 
Brandy Angel Photography and Anna Glass Photography
---
Associated Pros/Vendors: Cayla-Nick Wedding-Variety Works
---
In case you are interested, here are some of the similar products you can buy if you click on the product picture below via our affiliate link (it doesn't cost you extra) – Amazon
Dresses available in many colors and Chalkboard Signs (hanging, tabletop, floor)
---
In Conclusion: 
So my hope is that you enjoyed looking at all of these beautiful photos of Cayla-Nick Wedding-Variety Works and found some inspiration. In addition, please let us know in the comments below what was your favorite part from this real couple's feature. 
Thank you so much for reading and visiting our wedding blog!
Additionally, have a wonderful day and night!
xo, LH
Info. So this section has some useful links on our wedding blog.
Inspiration. So here you can get inspiration from featured real weddings or engagements.
Disclosure. So this is where we have more details on affiliate links on our wedding blog.
Congratulations and Best Wishes to the happy couple! 
---
Affiliate Links: if you click on the ad below, it doesn't cost you extra but helps support our blog



Ellie – Activewear Monthly Subscription Box – Gym and Workout Clothes for Women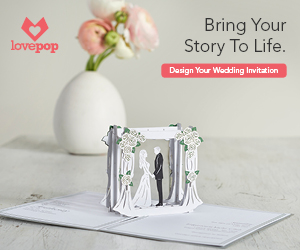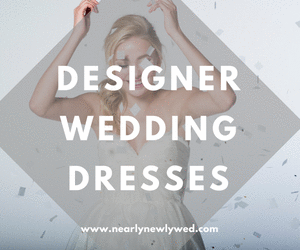 SaveSave
SaveSave
SaveSave
SaveSave
SaveSave
SaveSave
SaveSave