Betsy-Tripp Wedding-Barn-Camp Nellie, Middlesex, NC, US
---
Images by Amber Robinson beautifully captured Betsy-Tripp Wedding-Barn-Camp Nellie in Middlesex, NC, US.
Event Date: March 24, 2018 – Betsy-Tripp Wedding-Barn-Camp Nellie
From Images by Amber Robinson: Betsy-Tripp Wedding-Barn-Camp Nellie
Betsy and Tripp on the surface are an unlikely couple. Him a luxury chef; her a vegetarian personal trainer. But their mutual obsession with healthy lifestyles was the spark that lit a passionate fire between these two newlyweds. 
Although they still haven't come to a consensus over who noticed who first, Betsy and Tripp do agree that it was at the gym, where they are both active members. Introductions were made between ab sets and their first date was actually at the gym!  The rest, is what you could call history, and after 3 years of dating the two made it official with a sweet outdoor, rustic ceremony in the quiet farm town of Middlesex, NC at the Barn at Camp Nellie. 
After a first look with her dad, and first touch with her hubby to be, Betsy floated down the aisle in a gorgeous lace dress. Their ceremony was full of sweet personal touches such as personal vows and an intimate communion that was quietly heard just between the two of them while friends and family lovingly watched. 
After daily workouts, and strict eating in preparation for the wedding, the two threw all the dieting rules to the wind with a delicious meal of chicken and waffles (there was salad too) by Parkside Cafe, one of their favorite local dining spots. Followed by a delicious butter pecan and cream cheese iced cake (topped with the cutest dead lift couple cake topper you ever did see) and a yummy donut bar to close out the night from Wilson Donut Shop, one of the best donut shops in town! 
For any of the guests who were concerned with their carb intake after such rich food, there was plenty of cardio, in the form of dancing, afterwards which was high intensity and only slowed down briefly for Tripp and Betsy to have their official first dance.  
These newlyweds, definitely are proof that you can have a great time, and a healthy lifestyle. Their secret to wellness and balance is just that; balance. Moderation in all things, Hard work and big rewards, and doing what makes you happy from the inside out. 
The two whisked straight from their sparkler exit to a romantic honeymoon in the Caribbean, where they undoubtedly worked out daily, AND enjoyed a few of those irresistible blended cocktails with umbrellas and fruit garnishes! 
Q and A: Betsy-Tripp Wedding-Barn-Camp Nellie
Tell us about your wedding! What was the inspiration behind your day? Did you have a specific theme, style or color palette? Did you incorporate any cultural or religious traditions in any part of your day?
For our wedding we had a rustic-elegance theme. Lots of greenery, golds and simple decoration to make the barn venue seem very elegant and classy. We went with a navy and gold color palette and also included blush and glitter. Our ceremony featured my husband and I taking communion for the first time as husband and wife, we wrote our own vows and also had multiple moments of prayer spread throughout.
Let's talk wedding decor. How did you decorate your space for the ceremony and the reception? Was any part of the decor DIY?
The ceremony venue was outdoors and already beautiful so it didn't need a ton of decorations! There was a covered area where we stood with the Preacher and we dressed that up with a beautiful hanging church style window that had an English garden themed flowers and ferns underneath. We wanted to give the idea of being in a church without the church itself. There were also two smaller church styled windows placed on the outer portion of the covered area. The church pews were adorned with signs that featured verses from 1 Corinthians 13 and Shepard hooks filled with Eucalyptus and blush roses. For the reception area we kept it simple with white table cloths, navy table runners and gold table chargers. The centerpieces were vases that we found and hot glued a gold shimmer ribbon around the bottom. Every other table featured a wood slab centerpiece with several gold mini candle votive's sprinkled around. The outside area featured navy tablecloths on the cocktail tables, big, green ferns, little signs and saying spread throughout. We wanted everything to seem very timeless and classy but also recognize that we were in a barn in the country.
What were the florals like in your wedding? Did you use flowers in any of your design elements like the bridal bouquets, centerpieces or ceremony backdrop? Did they play an important part in the overall style of your wedding?
For the flower arrangements we used lots of Eucalyptus and blush roses. I wanted everything to be simple but beautiful and have lots of greenery. The table centerpieces and bridesmaids bouquets matched my bouquet just on a smaller scale. My bouquet featured more blush roses and again lots of greenery. We wanted everything to have that fresh look.
Did you personalize the day in any way (food trucks, guest entertainment etc.)? What were some of your favorite parts of your wedding?
For the bridal party and bride entrance we had a guitarist and violinist play "Perfect" by Ed Sheeran and our wedding planner, Meredith Davis, sang the song. At the reception area we had a Polaroid camera for everyone to take pictures with, write us a fun note or well wish and post it on a board for everyone to see. We also had a donut, coffee and hot chocolate bar (along with cake!).
Let's talk fashion. How did you both choose your wedding day look? Describe the looks in detail.
When it came to my wedding dress I knew I wanted something form-fitting with a decorative and open back. I liked the V-neck cut and the sparkle on my dress. I knew the bridesmaids would be wearing gold and I wanted their dresses to have the same sparkle to match mine. I wanted to go with a very classy look as far as hair and makeup. I purchased a hair vine to weave through my updo. The hair vine was gold (to match the girls) and had bits of sparkle and pearls (to match my dress.) I also had a veil that fit underneath my updo and ran down my back. For makeup I kept everything for neutral and mild. Lots of nudes and golds along with a pop of color on the lips.
How did you meet? Tell us about the proposal.
Tripp and I met at the gym in the summer of 2014. We knew from the beginning that this was the person we would marry. We dated for 3 years and he proposed in July of 2017. There is a beautiful rose garden in Wilson, NC and he took me there because he thought it would be a good place to take pictures. There was a gazebo decorated in white sheers, rose petals, champagne, and flowers and I had no clue it was for us. I even made the statement that someone must have gotten engaged earlier and let's check it out! Once I got to the gazebo I realized it was actually for me. He got down on one knee, told me the sweetest things and asked me to marry him. Little did I know that both of our parents were hiding in the bushes filming everything! It was so late when we finished and we were both starving so we celebrated our engagement by going to Moe's.
What was the most anticipated or special moment of your wedding day?
I was so excited to see Tripp's face when I walked down the aisle. We didn't see each other or speak the day of so first time we made eye contact was me walking down the aisle to him in my wedding dress. He cried like a baby, I loved it!
Do you have any wedding planning or marriage advice that you'd like to share with other couples planning their day?
DO NOT STRESS THE SMALL STUFF! Literally at the end of it all you get to marry your best friend – who cares if something doesn't go right! When it's all said and done if you didn't have something at the wedding or something didn't go perfect no one will notice. Soak it all up, it goes by so fast.
---
Betsy-Tripp Wedding-Barn-Camp Nellie:
---
Associated Pros/Vendors: Betsy-Tripp Wedding-Barn-Camp Nellie
---
In case you are interested, here are some of the similar products you can buy if you click on the product picture below via our affiliate link through Amazon (click here to learn more about affiliate links which do not cost you anything extra but help support our blog).
Similar Items
---
In Conclusion: Betsy-Tripp Wedding-Barn-Camp Nellie
So my hope is that you enjoyed looking at all of these beautiful photos of Betsy-Tripp Wedding-Barn-Camp Nellie and found some inspiration. In addition, please let us know in the comments below what was your favorite part from this real couple's feature. 
Thank you so much for reading and visiting our wedding blog!
Additionally, have a wonderful day and night!
xo, LH
Info. So this section has some useful links on our wedding blog.
Inspiration. So here you can get inspiration from featured real weddings or engagements.
Disclosure. So this is where we have more details on affiliate links on our wedding blog.
Congratulations and Best Wishes to the happy couple! Betsy-Tripp Wedding-Barn-Camp Nellie
---
Let's be friends! Please follow AisleMemories on social media – Instagram, Facebook, Pinterest, Twitter, and more…
---
Affiliate Links: if you click on any ad below, it doesn't cost you extra but helps support our blog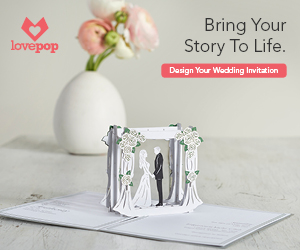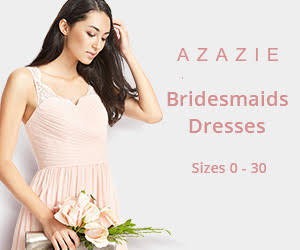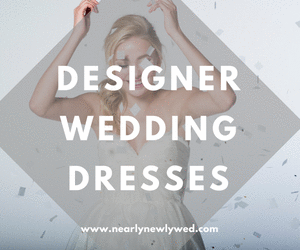 Ellie – Activewear Monthly Subscription Box – Gym and Workout Clothes for Women
Advertise with AisleMemories