Bailey-Logan Wedding-Chapel-Hollow, Seymour, TN, US
---
Star Noir Studio beautifully captured Bailey-Logan Wedding-Chapel-Hollow in Seymour, TN, US.
Event Date: January 20, 2018
From Star Noir Studio: Bailey-Logan Wedding-Chapel-Hollow
Bailey and Logan chose Chapel in the Hollow as their wedding venue. It's a new, mini chapel wedding backdrop specifically for outdoor intimate weddings and elopements. They wanted a rustic setting with minimal fuss, and chose to drive all the way from Ohio to make the Smoky Mountains the setting for their destination intimate wedding. They brought adorable details like gold Tom's bridal shoes, an elegant wooden ring box, and shot-gun shell boutonnieres. Bailey and Logan were adorable, and their connection shines through in the photos.
Q and A with the couple: Bailey-Logan Wedding-Chapel-Hollow
Tell us about your wedding! What was the inspiration behind your day? Did you have a specific theme, style or color palette? Did you incorporate any cultural or religious traditions in any part of your day?
I wanted something intimate, rustic, and cozy. I planned the wedding in 4 months, so I just put things together pretty quickly and hoped for the best. I knew I wanted to use dark reds and other dark colors for the palette.
Let's talk wedding decor. How did you decorate your space for the ceremony and the reception? Was any part of the decor DIY?
Originally, I thought I would go all out and do a lot of decor for the ceremony and reception, but realized how time-consuming it was. Thankfully the chapel was already decorated, which was heaven-sent  because I did not have enough time to get any other decorations together.  Plus, the wedding was outside in the woods, so it was already halfway decorated! I did make my own bouquet, which took me about 5 minutes to do. My mom and I also made the boutonnières out of spent shot-gun shells and flowers. For the reception, the restaurant put mason jars with flowers in them on the tables. My mom decorated my wedding cake too!
What were the florals like in your wedding? Did you use flowers in any of your design elements like the bridal bouquets, centerpieces or ceremony backdrop? Did they play an important part in the overall style of your wedding?
I used dark, bold, big flowers in my bouquet. I also included some wintry pierces of red berries and evergreen branches in my bouquet. My bridesmaid carried a single white rose. The boutonnières had simple baby's breath pieces in them, so it didn't take away from the shot-gun shell. Initially, I didn't think my flowers played a huge role in the style of my wedding since I did not spend much time putting them together. However, looking at the pictures, I think they did play an important part in the overall style of the wedding.
Did you personalize the day in any way (food trucks, guest entertainment etc.)? What were some of your favorite parts of your wedding?
We did not really personalize any part of the day. I guess having both of our families come to Tennessee and spend this special time with us was enough. My favorite parts of the wedding were getting ready with my mom and my bridesmaid, seeing my handsome groom waiting for me at the chapel, working with our photographer and her husband (they were amazing!) and having dinner with our families. The whole experience was so special!
Let's talk fashion. How did you both choose your wedding day look? Describe the looks in detail.
I actually bought my dress before I was engaged. I went to a boutique where I could buy off the rack, so I took my dress home the same day. I was not sure what style I wanted, so I tried on various shapes and styles and narrowed down what I did and didn't like. I wanted something lace and fitted. As soon as I tried on my dress for the first time, I knew it was the one. For my hair and make up, I let the stylist do her thing. I told her I wanted something romantic and soft and that's exactly what she gave me! I helped my groom pick out his suit. He liked more fitted styles, so we went to Express and found a more modern looking suit. I knew I wanted him to be wearing something more slim fitting because he looks so good in that style! He originally had a bow tie, but thought he looked like a clown. So he won that argument and bought the tie. (:
How did you meet? Tell us about the proposal.
We met in 8th grade. We started "dating" toward the end of our 8th grade year and were on and off until I was a senior in college. No matter where we were in our lives we always found our way back to one another. We've seen each other at lowest points and our highest points in life and watched each other change over the years. No matter what we were always best friends and we still are. He's my very best friend and I know I can tell him anything and he will always be there. He actually proposed on my 23rd birthday in November. We went to dinner and he started to act a little weird. They had a Christmas tree up at the shopping area the restaurant was at and he knows I'm a sucker for anything Christmas, so he suggested we walk over this little bridge and go look at this huge Christmas tree. When we came up to the tree and around the corner I saw my family, his family, and my best friend standing there with signs that said "Bailey Will You Marry Me?" .  And then he got down on his knee and proposed with the perfect and unique ring.
What was the most anticipated or special moment of your wedding day?
The most special moment of my wedding day was finally seeing my husband after spending a day apart. I was so excited to get out of the car and see him standing there. He had no idea what my dress looked like so that was special too!
Do you have any wedding planning or marriage advice that you'd like to share with other couples planning their day?
I think it's more important to focus on the marriage and less on the wedding. Some people get so wrapped up in the planning of the wedding, they forget about the marriage that comes after the wedding. And it's always important to compromise, choose your battles wisely! (;
---
Bailey-Logan Wedding-Chapel-Hollow:
---
Associated Pros/Vendors: Bailey-Logan Wedding-Chapel-Hollow
---
In case you are interested, here are some of the similar products you can buy if you click on the product picture below via our affiliate link (it doesn't cost you extra) – Amazon
Similar Items
---
In Conclusion: 
So my hope is that you enjoyed looking at all of these beautiful photos of Bailey-Logan Wedding-Chapel-Hollow and found some inspiration. In addition, please let us know in the comments below what was your favorite part from this real couple's feature. 
Thank you so much for reading and visiting our wedding blog!
Additionally, have a wonderful day and night!
xo, LH
Info. So this section has some useful links on our wedding blog.
Inspiration. So here you can get inspiration from featured real weddings or engagements.
Disclosure. So this is where we have more details on affiliate links on our wedding blog.
Congratulations and Best Wishes to the happy couple! 
---
Affiliate Links: if you click on the ad below, it doesn't cost you extra but helps support our blog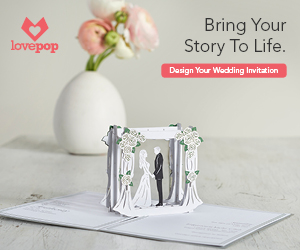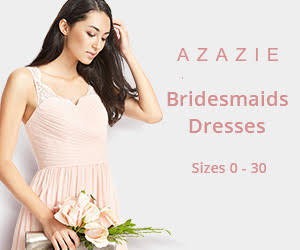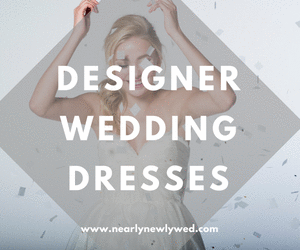 Ellie – Activewear Monthly Subscription Box – Gym and Workout Clothes for Women