Ane-Will Wedding-Chapel-Orange, Orange, CA, US
---
Courtney McManaway Photography beautifully captured Ane-Will Wedding-Chapel-Orange in Orange, CA, US.
Event Date: October 22, 2017 – Ane-Will Wedding-Chapel-Orange
From Courtney McManaway Photography: Ane-Will Wedding-Chapel-Orange
Ane + Will's wedding day started like no other I have shot – with a puppy! Ane surprised Will on their wedding day with a very sweet corgi named Stewie. Their other pup, Bernie, had an honored role in the wedding as groomspup!
Ane + Will chose an intimate wedding that took place at the Chapel of Orange in Orange, California. With sixty invited guests, they were able to spend time with those who were most important to them. Their wedding was infused with fun and unique details, such as custom Instax-style guest place cards, custom mug favors, a live band singing the entire night, and a choreographed dance they surprised their guests with after their grand entrance!
Ane + Will put careful thought into the look of their day, with pink dresses and grey suits, and florals and details that complemented a rustic-style theme.  The Chapel of Orange offered them the convenience of a wedding venue where both their ceremony and reception took place at the same charming location.
Q and A: Ane-Will Wedding-Chapel-Orange
Tell us about your wedding! What was the inspiration behind your day? Did you have a specific theme, style or color palette? Did you incorporate any cultural or religious traditions in any part of your day?
We had an intimate wedding of about 60 guests. We knew from the very beginning that we wanted our wedding day to be focused on us as a couple uniting as one with the love and support of our dearest friends and families.  We were very happy with our decision as we got to really spend time and mingle with our guests during the wedding.
While the chapel where our ceremony took place was non-denominational, our officiant honored our Christian background by incorporating Scripture into our ceremony.  His carefully chosen words and passages really highlighted the commitment that William and I were about to make to one another before our friends and family. The overall theme and design for our wedding was rustic. We loved the simplicity and elegance that rustic elements lend to any given occasion, so we decided to run with it. Our main color was rose gold, which was quite easy to work with, and matched well with the wooden accents and decor of our wedding.
Let's talk wedding decor. How did you decorate your space for the ceremony and the reception? Was any part of the decor DIY?
We were very fortunate to have chosen such a beautiful venue (Chapel of Orange) that we did not have to decorate too much for our ceremony and reception.  The chapel itself where our ceremony took place was of a Gothic style that was recently restored and includes beautiful stained glass windows.  The only decor we added were flowers for the altar, pews, and archway. 
The ballroom next to the chapel where our reception took place was also recently renovated and had an old world European charm to it with its rich wood panelings, stone archways, and crystal chandeliers.  We used burlap lace for our table runner and a birchwood vase with flowers for our centerpiece. Our DIY place cards were one of my favorite things and was a hit with our guests! We basically printed a picture of all our guests onto a polaroid , attached it to a small easel, and placed their table numbers on the right lower-hand side.  We also had a sticker of their meal options (ie. beef or fish) attached to the left upper-hand of their portrait. At the end of the day, the place cards also served as a nice souvenir for our guests.
What were the florals like in your wedding? Did you use flowers in any of your design elements like the bridal bouquets, centerpieces or ceremony backdrop? Did they play an important part in the overall style of your wedding?
I fell in love with Dahlias while researching the type of flowers that  I wanted for my bridal bouquet. The multi-layered petals characteristic of Dahlias  are simply breathtaking. Oceanic Flowers did a wonderful job in picking out the Cafe au Lait variety of Dahlias for my bouquet and wedding cake. They were very feminine, soft and downright beautiful.
For our ceremony, I decided to go with bundles of Baby's Breath wrapped in burlap lace to adorn the chapel pews. Though typically used as "filler flowers", I felt that the bundles of Baby's Breath gave a sense of understated elegance to our chapel decor and stayed true to our overarching rustic theme.
Did you personalize the day in any way (food trucks, guest entertainment etc.)? What were some of your favorite parts of your wedding?
One of the things we really looked forward to was our live band, The Straytones. A live band was a "must have" for us for our wedding  and we searched high and low for the perfect band that we felt would complement us as a couple. We stumbled upon The Straytones' promotional video online and after hearing and seeing them play, we knew we had found the perfect band for our wedding and had to hire them no matter what! Their style as an acoustic dance band that incorporates violin in their ensemble really stood out for us.  They played beautifully for our ceremony and were a huge hit during the reception! 
William and I also decided to choreograph our first dance. We took dance lessons a few weeks before our wedding day and told no one about it. We are not much of a dancer so surprising our guests with a choreographed dance routine was quite exciting 🙂 Lastly, we were so happy that we were able to include our dog, Bernie on our special day. He served as a groomspup and had his own special outfit! William also surprised me with a new addition to our family, a Corgi puppy named Stewie. He was so adorable and everyone came out to hold him and pet him!
Let's talk fashion. How did you both choose your wedding day look? Describe the looks in detail.
Anelyn: Other than knowing that I wanted a sweetheart neckline and lace on my dress, I was quite lost as to what type of wedding dress to look for.  I went to several wedding dress stores with my mom and maid of honor, and just when I thought I had found the dress I wanted, I would find another more beautiful dress in the next store we would visit. 
It wasn't until I tried on this particular dress that fit me like a glove and made my maid of honor cry that I knew I had found "the one". It was a Casablanca fit-n-flare dress with a sweetheart neckline that I fell in love with. What really sold me however, were the layers of scallop lace that formed the skirt. The beading on the bodice was also just right, and not too over-the-top. Overall, I thought it was a very simple, but elegant dress that went with the rustic theme of our wedding. Beautiful Day Wedding also did an amazing job in making a custom-made veil that matched my dress. 
William: Grey was part of our wedding color palette so I chose to go with a grey suit for the big day. I tried looking for a suit that had a lot of texture in it to go with the rustic theme of our wedding, and found it quite difficult. In the end, I found a light grey suit that I felt and looked great in, and decided to buy it. I also picked out a pair of John Varvatos converse shoes to round out my wedding attire. I wanted to maintain the formality of the occasion with the suit, but at the same time wanted it to be a fun and relaxing event; hence my choice of shoes.
How did you meet? Tell us about the proposal.
William and I met in college at a Psychology class and we have been together ever since. After years of dating, he finally proposed to me on our 8th year anniversary. We were staying at a beachfront hotel for a mini staycation when he proposed to me over dinner. We had casually gone down to the hotel's on-site restaurant for dinner and the hostess led us to our table out in the patio facing the beach.
I thought it odd initially that there were no other tables or patrons near-by when I saw a huge bouquet of roses waiting for me at the table. I thought it was just a little gift for me for our anniversary when he suddenly went down on his knee and proposed to me! It turns out that the bouquet he gave me had 150 roses in it with a total of 2920 petals representing the 2920 days or 8 years we have been together. It was beautiful.
What was the most anticipated or special moment of your wedding day?
We honestly looked forward to everything that would happen that day – from walking down the aisle to our first dance to feeding each other wedding cake. After all, it was nearly a year's worth of preparation and you only get married once! However, the moment we told each other our personal vows was perhaps one of the most anticipated moments of our wedding day. We decided early on to write our own personal vows for one another which would shape the foundation of our marriage and cement our lifelong commitment to one another.
Do you have any wedding planning or marriage advice that you'd like to share with other couples planning their day?
Anelyn: Stay true to who you are as a couple. Do not let anybody pressure you into having the type of wedding that they think you "should" have. Do not try to please anybody. Rather, keep in mind the true meaning of this occasion – which is the union between you and your significant other and the promise to commit to one another for life, for better or for worse. 
William: Make a budget. Then ignore that budget! Then go to Japan for your honeymoon.
---
Ane-Will Wedding-Chapel-Orange:
Courtney McManaway Photography
---
Associated Pros/Vendors: Ane-Will Wedding-Chapel-Orange
Courtney McManaway Photography: Ane-Will Wedding-Chapel-Orange
---
In case you are interested, here are some of the similar products you can buy if you click on the product picture below via our affiliate link through Amazon (click here to learn more about affiliate links which do not cost you anything extra but help support our blog).
Similar Items
---
In Conclusion: Ane-Will Wedding-Chapel-Orange
So my hope is that you enjoyed looking at all of these beautiful photos of Ane-Will Wedding-Chapel-Orange and found some inspiration. In addition, please let us know in the comments below what was your favorite part from this real couple's feature. 
Thank you so much for reading and visiting our wedding blog!
Additionally, have a wonderful day and night!
xo, LH
Info. So this section has some useful links on our wedding blog.
Inspiration. So here you can get inspiration from featured real weddings or engagements.
Disclosure. So this is where we have more details on affiliate links on our wedding blog.
Congratulations and Best Wishes to the happy couple! Ane-Will Wedding-Chapel-Orange
---
Let's be friends! Please follow AisleMemories on social media – Instagram, Facebook, Pinterest, Twitter, and more…
---
Affiliate Links: if you click on any ad below, it doesn't cost you extra but helps support our blog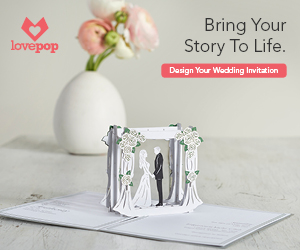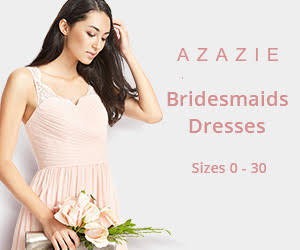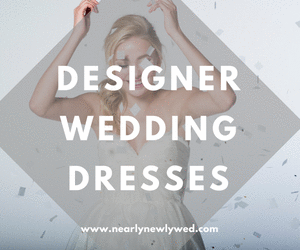 Ellie – Activewear Monthly Subscription Box – Gym and Workout Clothes for Women