Anna-Jay Proposal-Downtown Chicago, Chicago, IL, US
---
Angeli Almazan Photography beautifully captured Anna-Jay Proposal-Downtown Chicago in Chicago, IL, US. So the real proposal you are about to see was such a beautiful surprise to the bride and her reaction was truly priceless.
From Angeli Almazan Photography:
This proposal was shot in downtown Chicago, IL on 6/29/18.​​​​​​​​​​​​​​​​​​​​​​​​​​​​​​​​ Jay brought his girlfriend, Anna, on the pretense that they were there for a work dinner at the Adler Planetarium. He had his and her family hiding out of sight and a friend in cahoots all decked out with a name tag and everything.
I pretended to be the "outdoor photographer" for the event. We took a few photos before he popped the question and as you can see, she was incredibly surprised! In the end he told her there was no work dinner but instead, a dinner with both their families to celebrate their engagement!
---
Anna-Jay Proposal-Downtown Chicago:
---
Associated Vendors: 
Angeli Almazan Photography:
---
In case you are interested, here is a similar outfit you can buy today:
Available in pink and many other colors.
---
In Conclusion: 
So my hope is that you enjoyed looking at all of these beautiful photos of Anna-Jay Proposal-Downtown Chicago and found some inspiration. In addition, please let us know in the comments below what was your favorite part from this real couple's feature. 
Thank you so much for reading and visiting our wedding blog!
Additionally, have a wonderful day and night!
xo, LH
Info. So this section has some useful links on our wedding blog.
Inspiration. So here you can get inspiration from featured real weddings or engagements.
Disclosure. So this is where we have more details on affiliate links on our wedding blog.
Congratulations and Best Wishes to the happy couple! 
---
Affiliate Links: (if you click on the link/ad, it doesn't cost you extra but helps support our blog)



Ellie – Activewear Monthly Subscription Box – Gym and Workout Clothes for Women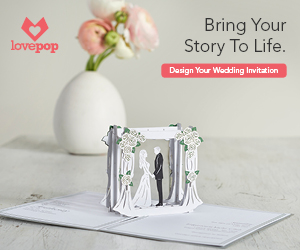 SaveSave
SaveSave
SaveSave
SaveSave
SaveSave