Victoria-Adam Engagement-Smith-Edge, Greensboro, NC, US
---
Jennifer B. Photography beautifully captured Victoria-Adam Engagement-Smith-Edge in Greensboro, NC, US.
Event Date: June 16, 2018
From Jennifer B. Photography: Victoria-Adam Engagement-Smith-Edge
This couple rocks.   Each time we meet, I find out so much more about them…more to love.  Our first meeting, I found out they met at a costume party…she was a French Maid…he was the most interesting man (the Dos Equis Man)…and although I could not convince them to wear those outfits for their engagement session, this session was full of fun and sweet smiles (and a couple of drinks).
We started out this engagement session at the Smith & Edge, the intimate bar where they first exchanged numbers.  Now this is my kind of bar.  You walk in and the bartender knows their names and their favorite drinks.  Their drinks of choice (which they are having at their wedding) is the "Marry Me" Moscow Mule and the Manhattan.
Then we finished up the day walking in downtown Greensboro, where I learned Victoria (Tori) loves Disney movies (she may even sing a little Disney song at the end of a night out) and that Adam is often referred to as Prince Eric.  Good thing the Little Mermaid was playing downtown (LOL!)
Adam & Tori, I cannot wait until we meet again….it will be here before we know it.
Congratulations!!!
From the couple: Victoria-Adam Engagement-Smith-Edge
How he asked:
On the night of our 3rd anniversary, I kidnapped Adam and took him to Charlotte, NC for a concert. Little did I know, Adam had ordered my ring that same day – now it makes sense why he was on such an adrenaline rush and excited to be kidnapped! When I opened my anniversary gift from Adam, it had a theme; this gorgeous winter coat I had my eye on and a purple pullover with an invitation for a romantic anniversary/Christmas weekend in Asheville, NC.
Flash forward to our anniversary/Christmas getaway weekend: Friday afternoon in the office and everyone starts leaving early because a snow storm is headed our way in North Carolina! All of my co-workers kept saying, "you aren't headed to Asheville, they are getting ice tonight!" All I could think was that Adam will still want to go, since we are from the Midwest and we can handle it! Next thing I know Adam is working late and moving our trip to the following day. If I was ever suspicious, all of my hopes were crushed, because if Adam was going to propose, he wasn't going to let any snow or ice stop him – yet here he was, canceling our trip for the night.
By the time we woke up in the morning, we were surrounded by a winter wonderland and ready to face the storm, headed to the mountains in the daylight. I am so glad we waited because we were the only crazy people on the road and each curve of the mountain was frosted with snow, each branch iced with icicles. It was a pure Christmas snow globe (or something out of a Hallmark movie)! Little did I know, my sister and two of our friends were following about 30 minutes behind us.
Once we arrived at the Grove Park Inn, a timeless North Carolina Christmas setting, we got a cocktail and toured the famous ginger bread house exhibit (Adam thought if he got me a cocktail that I would want to stop by the Ladies' room before brunch so he could finalize plans with the concierge but, nope, this was the one time in my life I didn't need to use the restroom! This was the first wrench I threw in Adam's plans). Shortly afterwards, my sister, Lexi, and the girls stake themselves out in the lobby. Adam thinks I know where I'm going, yet I had taken us to the opposite wing from where brunch was and without any warning we had to cross back through the lobby as the girls were hiding under tables trying to keep the surprise. (This was wrench number 2.)
Brunch was out-of-this-world amazing! We practically had a tour guide who took us through 3 different rooms of decadent desserts, scrumptious cold plates and delicious hot foods before seating us at a table with the best view of the mountains that Asheville could offer. After seeing all that the buffet had to offer, Adam only went up once for his basic breakfast and hardly ate, but kept saying how hot he was because "his window wasn't tinted." Just as I never thought dressing up last minute as a French Maid would change my life, I never thought going up to this museum of a buffet 3 times would be a story that would be told for the rest of our lives.
Once I was finally done sampling the entire menu, it was time for me to freshen up with a thick layer of red hot lipstick, and as we walked to the lobby Adam kept acting like a weirdo and wanted me to stay on his right side as we walked (so I wouldn't brush against the ring box). Lexi was texting everyone, "How could she possibly still be hungry?" as we stood in line for hot chocolate cocktails served from a bar made out of a real gingerbreadhouse….so who wouldn't be able to make room for that?!
Adam led me outside to the real reason everyone goes to the Grove Park Inn – the Inn is built into the side of a mountain and has the most breathtaking views of the mountains. There was a lower deck that was roped off; Adam tried to get me to go down there but I didn't see why we couldn't enjoy the view from where everyone else was (this was wrench #3). After convincing me to live a little and break the rules, he began to brush off the snow that was piled high on one of the chairs so that we could sit down. I looked at him like he was crazy and said, "NO!" (as if I was going to get my dress wet in a puddle of melted snow, wrench #4).
So now we are finally enjoying the view and Adam looks me in the eye with confidence and a smile and proceeds to say the most romantic and thoughtful toast about the way he feels about me, telling me he loves me and wishes me a Merry Christmas, Happy Anniversary and to many more!
I toasted him and looked back to gaze out at the snow covered mountains beaming in the sun, and said, "This is the most perfect day." It was at that moment that I felt his fingers grasp mine from behind as if whispering to turn me around. When I did, Adam, the man I had dreamed of all my life was, down on one knee looking up and smiling at me. He then responded with, "It really is. Will you marry me?" I immediately, before he even spoke the words, gasped and covered my mouth in shock as he held onto my hand. I also started sobbing, or as Adam recalls, went from zero to weeping.
He likes to say that the tears didn't even hit my cheek, they poured straight to the ground! I somehow managed to nod my head and squeal "Yes" through the tears which had smeared hair all over my face! When Adam stood up, now as my Fiancé, I instantly wrapped my arms around his neck and covered him with red kisses (bad timing on the thick layer of red lipstick).
As I wiped the smudged lips from all over his chin and nose, and didn't think I could possibly be more surprised, I heard a "Whoop Whoop" from above. When I glanced up to see where the cheering was coming from, I saw none other than my sister Lexi and 2 of our girlfriends (I covered my mouth again, thinking I screamed as they ran down to greet the new soon-to-be Mr. and Mrs., only to be informed by Adam that no sound actually came out because I was too out of breath from crying!) Not only had Adam planned the perfect romantic Christmas getaway but he had made me the happiest woman in the world, his fiancée, and had my sister photograph the whole proposal!
---
Victoria-Adam Engagement-Smith-Edge:
---
Associated Pros/Vendors: Victoria-Adam Engagement-Smith-Edge
---
In case you are interested, here are some of the similar products you can buy if you click on the product picture below via our affiliate link through Amazon (click here to learn more about affiliate links which do not cost you anything extra but help support our blog).
Similar Items
---
In Conclusion: 
So my hope is that you enjoyed looking at all of these beautiful photos of Victoria-Adam Engagement-Smith-Edge and found some inspiration. In addition, please let us know in the comments below what was your favorite part from this real couple's feature. 
Thank you so much for reading and visiting our wedding blog!
Additionally, have a wonderful day and night!
xo, LH
Info. So this section has some useful links on our wedding blog.
Inspiration. So here you can get inspiration from featured real weddings or engagements.
Disclosure. So this is where we have more details on affiliate links on our wedding blog.
Congratulations and Best Wishes to the happy couple! Victoria-Adam Engagement-Smith-Edge
---
Let's be friends! Please follow AisleMemories on social media – Instagram, Facebook, Pinterest, Twitter, and more…
---
Affiliate Links: if you click on any ad below, it doesn't cost you extra but helps support our blog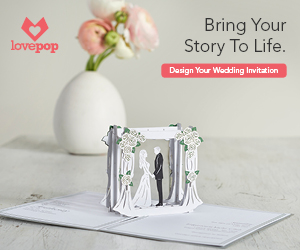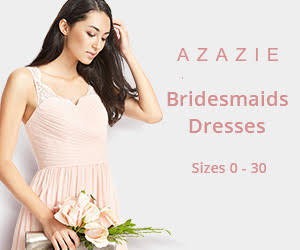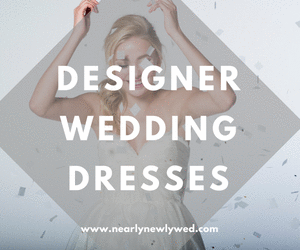 Ellie – Activewear Monthly Subscription Box – Gym and Workout Clothes for Women