Sydney-Alex Engagement-Outdoors, Auburn, AL, US
---
Daniel Jackson Studios beautifully captured Sydney-Alex Engagement-Outdoors in Auburn, AL, US. These engagement photos and couple's story below showcase a beautiful couple in love. 
Event Date: April 13, 2018
From Daniel Jackson Studios: Sydney-Alex Engagement-Outdoors
Sydney and Alex first met while they were at school in Auburn playing a game of pick-up ultimate frisbee that our mutual friends had organized. They remained friends all throughout college, but the interest just wasn't there. Then, by chance they ran into each other during Sydney's senior year, four hours away from school, where they reconnected and their romantic relationship began.
I would say that more than anything else, Sydney and Alex embody what it means to be unashamadly themselves. They can relax and binge watch Netflix one weekend, dress up in lederhosen for Oktoberfest the next weekend, and sign up for a 10k run another weekend. They encourage each other to be who they are.
Q and A with the couple: Sydney-Alex Engagement-Outdoors
Let's start at the beginning. How did you two first meet?
Sydney: We first met while we were at school in Auburn playing a game of pick-up ultimate frisbee that our mutual friends had organized! It was my (Sydney's) freshman year and Alex's sophomore year, but we actually didn't date until my senior year at Auburn. We were friends all throughout undergrad, but had dated different people throughout our collegiate career. But, by chance (or fate if you believe in that) I ran into Alex in Huntsville, AL (my hometown) during my senior year because he had recently moved their for a job. After that, we reconnected, and here we are today!
What makes your relationship special? Tell us some things that you both value in your time together. (example: pushing each other to new limits, love to travel, huge comic book fans, foodies, etc.) What makes your relationship unique?
Sydney: I think our relationship is so special because we are 110% of our weird, quirky, and nerdy selves with each other. I love that we can relax and binge watch Netflix one weekend, dress up in lederhosen for Oktoberfest the next weekend, and sign up for a 10k run another weekend. Alex encourages me to be who I am, and he pushes me to grow as a person, and I think I provide the same to him. At the end of the day, our relationship is special because we're just nerdy kids trying to find new ways to have fun with the person we love.
Alex: I think Sydney and I are great communicators with each other – both verbal and non-verbal – especially when we're just being goofy and hyper!  We are able to read each other like an older married couple already, and sometimes we'll just lay around on the couch all afternoon and perform an entire rhetorical debate about the most random and silly subjects. 
On some weekends, we can be weekend warriors and make long car trips to explore the beautiful natural scenery around us.  Other weekends are lazier, and we're content with watching documentaries or sunning ourselves at the pool.  But the common thread is that we simply enjoy each other's company, and because of our desire for adventure, we will never be bored!
How did you know your partner was the one? When did you first know this in your relationship? (these may often be the same moment, but aren't always)
Alex: I knew Sydney was the one pretty early on during our first summer together.  She had just graduated from Auburn and was home for the summer, and had found out that she had received a scholarship to teach English in Como, Italy starting in the Fall for a whole school year (nearly 8 months).  I knew that I wanted to make the most of our time together before she was an entire continent away, so we spent almost every day that summer hiking, ziplining, exploring, and binge-watching Game of Thrones and Peaky Blinders.  The day we dropped her off at Nashville International Airport was incredibly sad for me, but I was simultaneously excited and proud for her.  After all, I had planned on visiting her several times while she was abroad, and what better area to visit your significant other in than the beautiful and romantic alpine slopes of Northern Italy!  It was in this excitement that I knew I wanted to spend the rest of my life with this special girl.
Sydney: I knew Alex was the one almost instantly. When Alex and I first started hanging out romantically, we had been friends for nearly 6 years,  so transitioning from friendship to romance was really nerve-wracking for me! Alex made dinner for me, stayed up talking about our favorite movies and shows for hours, drove  2 hours to hang out with me at my sister's track meet, and sat through a 12 hour star wars marathon with me and my family…yet somehow, I was still convinced we were just friends.
During that time I was going through a pretty rough patch, and one day I realized that the only thing that was making me happy and giving me hope that the rough patch would end, was Alex. He was (and is) the most patient, loving, and compassionate person I had ever met, and I fell very quickly and very hard for him. Three months into our relationship, I told him I loved him, but I knew far before then that I could marry him.
Give us all the details about the proposal. How and where did it happen? Was it a surprise? What was the planning process?
Alex: I had planned for a weekend getaway in the mountains of western North Carolina for just the two of us, which involved driving across the state line into North Georgia to hike Brasstown Bald (Georgia's highest peak).  On top of the mountain at the observation deck is where I popped the question, and I had hired a hidden photographer to capture Sydney's raw reaction! For after the big climax, I secretly had invited our families to meet us at a small vineyard nearby to celebrate with us (this was all assuming that she said yes of course!), and Sydney was thoroughly surprised.  Lastly, we all went back to the little town of Murphy, NC to have a delicious steak dinner at one of Murphy's finest restaurants.  Thankfully, all of the little pieces came together, and the weather and fall foliage cooperated.
Are you excited to start planning your wedding day? Do you have any ideas in mind yet?
Sydney: We have already planned a large portion of the wedding so far! We know the wedding will be a fall wedding in October at the top of a beautiful mountain overlooking the city of Huntsville, AL. We have hired an amazing photographer, an award-winning caterer, and a well-known DJ! Alex has planned most of the wedding with the help of my parents, since I am currently in law school, but they have done a great job.
---
Sydney-Alex Engagement-Outdoors:
---
Associated Pros/Vendors: Sydney-Alex Engagement-Outdoors
---
In case you are interested, here are some of the similar products you can buy if you click on the product picture below via our affiliate link (it doesn't cost you extra) – Amazon
Dress
---
In Conclusion: 
So my hope is that you enjoyed looking at all of these beautiful photos of Sydney-Alex Engagement-Outdoors and found some inspiration. In addition, please let us know in the comments below what was your favorite part from this real couple's feature. 
Thank you so much for reading and visiting our wedding blog!
Additionally, have a wonderful day and night!
xo, LH
Info. So this section has some useful links on our wedding blog.
Inspiration. So here you can get inspiration from featured real weddings or engagements.
Disclosure. So this is where we have more details on affiliate links on our wedding blog.
Congratulations and Best Wishes to the happy couple! 
---
Affiliate Links: if you click on the ad below, it doesn't cost you extra but helps support our blog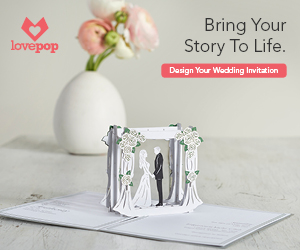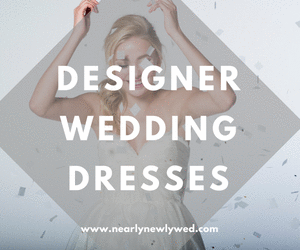 Ellie – Activewear Monthly Subscription Box – Gym and Workout Clothes for Women
SaveSave
SaveSave
SaveSave
SaveSave
SaveSave
SaveSave
SaveSave