McKenzie-Nathan Engagement-Lakeside Park Rose Garden, Fort Wayne, IN, US
---
Alison Mae Photography beautifully captured McKenzie-Nathan Engagement-Lakeside Park Rose Garden in Fort Wayne, IN, US.
Event Date: May 20, 2018
From Alison Mae Photography: McKenzie-Nathan Engagement-Lakeside Park Rose Garden
McKenzie and Nathan are an outgoing couple who love to go on adventures. In my time getting to know them as their wedding photographer, Nathan had shared stories from his home town of Fort Wayne, Indiana so it only made sense to take some engagement photos there. 
We got ice cream at a local micro-creamery and explored a beautiful downtown neighborhood where Nathan had spent his younger days. We paused periodically in between the beautiful historic homes for photos. Next we headed to a true gem of Fort Wayne, Lakeside Park! With reflecting pools, willow trees and roses, this was a place made for photos! We had the place to ourselves as McKenzie and Nathan held hands as they walked along the brick pathways, enjoying their final month of being engaged!
Q and A: McKenzie-Nathan Engagement-Lakeside Park Rose Garden
Let's start at the beginning. How did you two first meet?
Nathan and I were set up on a blind date by mutual friends. We both went into the date excited, but without getting our hopes up, since blind dates typically don't work out too well. My friend told me that Nathan would probably be sending me a text sometime over Christmas break, which was about 2 weeks away. I received a text from Nathan later that night and we talked non-stop throughout the coming weeks, until we got the chance to go on a real date in person. I still look back on those days and smile, remembering how fun it was to get to know him and seeing how far we've come since then.
What makes your relationship special? Tell us some things that you both value in your time together. (example: pushing each other to new limits, love to travel, huge comic book fans, foodies, etc.) What makes your relationship unique?
As cliché as it sounds, Nathan and I love a good adventure. This has been anything from trying to make heart-shaped crescent rolls in a dorm kitchen for our first Valentine's Day together, to his car breaking down in the middle of Tennessee on our way to hike in the Smokey Mountains (where he later proposed to me). We have so many stories of dates that have just a small twist of something that has gone wrong, like canoeing together, but being attacked by biting flies through 2/3 of the trip.  Each story brings back good memories and lots of laughter as we reminisce on the adventures we've shared.
How did you know your partner was the one? When did you first know this in your relationship? (these may often be the same moment, but aren't always)
I first knew Nathan was special when we jammed in the car all the way back to Muncie from Indianapolis on our first date. For about 3 songs straight we had a full on jam session to all the songs that came on the radio. This may not sound like a huge deal, but I had been so nervous about spending an hour in the car with a guy I didn't really know all that well. This immediately relaxed me and I felt so comfortable around him. It was a little bit longer until I knew I wanted to marry him. But that very first encounter is one of my favorite memories and the first time I knew that Nathan was someone I really wanted to be a part of my life.
Give us all the details about the proposal. How and where did it happen? Was it a surprise? What was the planning process?
Nathan and I had planned to go to Tennessee over spring break. While there, we wanted to do some hiking in the Smokies. Nathan had been super excited about figuring out what the best trails to hike were, and I let him decide what he thought was best. However, the Gatlinburg fires changed our plans several months out. Regardless, Nathan found some new trails and we set off to TN with our friends. We were planning on going hiking on the first full day we were in TN and we planned on meeting my cousin in Knoxville for breakfast on the way.
As we're getting ready to leave, we get a text from my cousin that they had gotten a table and were waiting on us…but we were still an hour away. We had forgotten to factor in the one hour time difference between where we were staying and Knoxville. So we quickly loaded up and headed out. About 10 minutes onto the highway, Nathan's car makes a weird rattling sound and dies. He pulls off to the side of the road and calls his dad (a former car mechanic) and a tow truck to come pick us up.
After an interesting ride back to an auto repair shop, a generous driver, and a few more phone calls, we finally arranged to have Nathan's aunt and uncle, who lived close by, come pick us up and let us borrow their car for the day. The whole time this is happening, I was suggesting that the boys just go golf that day and we hike on another day. The boys, however, were adamant that we hike that day, so I didn't push it too much, though I didn't understand the urgency.
FINALLY, around 3 p.m. we made it to the Smokies. Our hike was about 5.5 miles up and another 5.5 miles back, so it was clear early on that we would not be able to hike the whole trail before sunset, but we pushed on anyway. We stopped periodically along the way to take pictures and enjoy the beauty around us. However, we reached a point when the sun was close to setting, and we hadn't yet turned around. I began getting nervous (and then annoyed) that we hadn't left when it was going to get dark soon. Nathan, however, kept insisting that we keep going. The farther we walked, the more frustrated I got, and the more Nathan gently coaxed me along.
We finally stopped for more pictures. Nathan and I took a picture side by side. We took a picture where he hugged me from behind. We took a silly picture. Suddenly, I could feel that Nathan was not directly behind me anymore, like he had just been. Slowly I began to realize what might be happening…my heartbeat sped up, I turned around slowly. And there was my best friend, on one knee, smiling up at me, with a gorgeous ring in his hands. The rest, as they say, is history!
---
McKenzie-Nathan Engagement-Lakeside Park Rose Garden:
---
Associated Pros/Vendors: 

McKenzie-Nathan Engagement-Lakeside Park Rose Garden
---
In case you are interested, here are some of the similar products you can buy if you click on the product picture below via our affiliate link through Amazon (click here to learn more about affiliate links which do not cost you anything extra but help support our blog).
Similar Items
---
In Conclusion: 

McKenzie-Nathan Engagement-Lakeside Park Rose Garden
So my hope is that you enjoyed looking at all of these beautiful photos of McKenzie-Nathan Engagement-Lakeside Park Rose Garden and found some inspiration. In addition, please let us know in the comments below what was your favorite part from this real couple's feature. 
Thank you so much for reading and visiting our wedding blog!
Additionally, have a wonderful day and night!
xo, LH
Info. So this section has some useful links on our wedding blog.
Inspiration. So here you can get inspiration from featured real weddings or engagements.
Disclosure. So this is where we have more details on affiliate links on our wedding blog.
Congratulations and Best Wishes to the happy couple! 
---
Let's be friends! Please follow AisleMemories on social media – Instagram, Facebook, Pinterest, Twitter, and more…
---
Affiliate Links: if you click on any ad below, it doesn't cost you extra but helps support our blog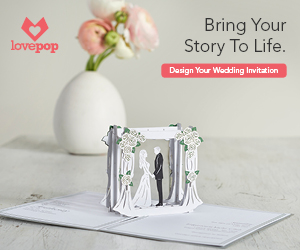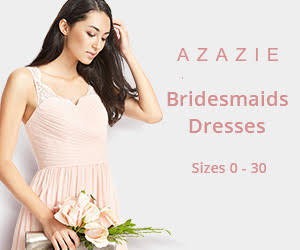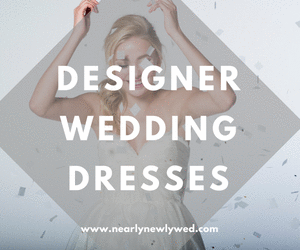 Ellie – Activewear Monthly Subscription Box – Gym and Workout Clothes for Women