Laurel-DJ Engagement-Chautauqua National Historic Landmark, Boulder, CO, US
---
From the Hip Photo beautifully captured Laurel-DJ Engagement-Chautauqua National Historic Landmark in Boulder, CO, US. In addition to their photos, below is also a beautiful story of how they met and how he asked.
Event Date: November 26, 2017
Couple's Story: Laurel-DJ Engagement-Chautauqua
How We Met
It all started one summer when I was working as a camp counselor at the local gym and he was a personal trainer there. That summer was full of stolen glances, flirtatious banter, and the nickname "Dash" because of the giant Kardashian style sunglasses I was sporting. He was charming, funny, handsome, and took my sassy attitude in stride.
Fast forward four years – a mutual friend reintroduced us and we started talking regularly. We went on a first date to grab a bite to eat and halfway through we realized we were the "Dash" duo! Conversation flowed easily and the dates just kept on coming. We often joke about how weird it is that when you find "the one" you go on a first date and then you never leave each other's side again. That's definitely how it worked for us – the more time we spent together the more time we wanted together.
How He Asked
DJ and I are fortunate enough to be buying my childhood home together this summer – my wonderful mom is ready to move into something smaller and wants to see the next generation of our family grow and play in the same yard her kids did. One Tuesday afternoon we decided we wanted to take our dog, Dickens, for a walk around our neighborhood-to-be. We drove to the house, got him leashed up, and took off. About halfway through our walk, DJ started anxiously pointing out that it looked like it may rain, asking me how far we were planning to walk, etc. I was completely oblivious to the situation, so I continued on the path I'd set in my mind around the perimeter of the neighborhood and kept telling him it was fine and that we'd be back before the rain started.
When we got back to the house, I went inside to give Dickens some play time in the back yard and put away his leash. DJ let me know that he had a surprise for me in the car, and would be in to grab me in a second. Little did I know, DJ was setting up his camera to film our engagement! He called up the stairs for me to come outside, so I stepped out the door and saw DJ standing in the front yard, waving for me to come join him.
I walked over to him and he wrapped me up in his arms, talking to me about our future together in this home, how he looks forward to continuing our lives together where mine first began, and how much he loves me. We talked about our hopes for our future and how excited we are to move into our first home together. After a bit, DJ dropped to one knee and asked me to marry him. In complete and total shock, I said YES and slipped on the most gorgeous ring I've ever seen.
---
Laurel-DJ Engagement-Chautauqua: 
---
Associated Pros/Vendors: 
---
In case you are interested, here are some of the similar products you can buy if you click on the product picture below via our affiliate link (it doesn't cost you extra) – Amazon
Dress
---
In Conclusion: 
So my hope is that you enjoyed looking at all of these beautiful photos of Laurel-DJ Engagement-Chautauqua and found some inspiration. In addition, please let us know in the comments below what was your favorite part from this real couple's feature. 
Thank you so much for reading and visiting our wedding blog!
Additionally, have a wonderful day and night!
xo, LH
Info. So this section has some useful links on our wedding blog.
Inspiration. So here you can get inspiration from featured real weddings or engagements.
Disclosure. So this is where we have more details on affiliate links on our wedding blog.
Congratulations and Best Wishes to the happy couple! 
---
Affiliate Links: if you click on the ad below, it doesn't cost you extra but helps support our blog



Ellie – Activewear Monthly Subscription Box – Gym and Workout Clothes for Women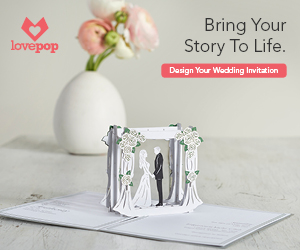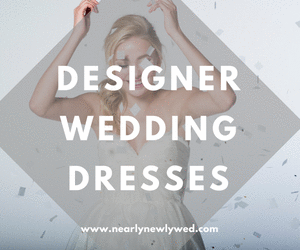 SaveSave
SaveSave
SaveSave
SaveSave
SaveSave