Kimberly-Ritchie Engagement-State Arboretum Virginia, Boyce, VA, US
---
Megan Rei Photography beautifully captured Kimberly-Ritchie Engagement-State Arboretum Virginia in Boyce, VA, US. This couple included their cutest dog with a bow tie in the engagement photos. In addition, they have shared a beautiful story of how they met and how he proposed. 
Event Date:  Oct 15, 2017
From Megan Rei Photography: Kimberly-Ritchie Engagement-State Arboretum Virginia
Kim and Ritchie brought their adorable pup Tallulah May along with them for their engagement photos. She totally stole the show and was so well-behaved!
Q and A: Kimberly-Ritchie Engagement-State Arboretum Virginia
Let's start at the beginning. How did you two first meet?
Kimberly: We met in college and became really good friends, he was always there for me. We started dating about seven months after we met and have been together ever since. Ritchie asked me to his fraternity spring formal on Valentine's day. Ironically before Ritchie and I had started talking, I had promised a girlfriend of mine that we would treat each other to dinner on Valentine's day. When I got home Ritchie had covered my bed in chocolate with a poster asking me to the dance.  The day of the dance we volunteered at a local horse farm. I took a nap when I got back so I would be ready to go to the dance. Ritchie asked me out by putting a sticky note on my forehead and woke me up. This February will mark six years together.
What makes your relationship special? Tell us some things that you both value in your time together. (example: pushing each other to new limits, love to travel, huge comic book fans, foodies, etc.) What makes your relationship unique?
Ritchie and I love to experience new things together. Whether it's a new TV show, a restaurant we've heard raving reviews of, or a topic that has come up in our lives. We can't even choose our honeymoon destination because we want it to be new and special for both of us, and there are few countries that we want to go to that neither of us have been!
How did you know your partner was the one? When did you first know this in your relationship? (these may often be the same moment, but aren't always)
Kimberly: I knew from the beginning that he wasn't going to be a college fling. There was one particular date though when we were living in Pittsburgh, that really sealed the deal. We went to this really fancy restaurant, Monterey Bay Fish Grotto, that looked over the three rivers connecting at sunset. All throughout dinner Ritchie was acting weird, he insisted I order the calamari, and when it came time for desert he was ready to order my favorite menu item. This may sound normal to some people but ever since we started dating we have this unspoken rule that we either order an appetizer or a dessert when we go out, the fact that he insisted on doing both was weird.
The waiter brought out the decadent piece of chocolate cake and spun the plate around. At this moment I thought I knew why he was acting so weird. It turns out that the only thing on the other side of the cake was delectable raspberry sauce. As we walked out of the restaurant into the elevator, he looked at me and said, "Yeah…I should have proposed." 
Ritchie: About three months into our relationship we were driving to get dinner in the car. For whatever reason we were talking about how Kim had made me sandwiches earlier in the week. She was driving, and stopped the car at a red light. In all seriousness I looked at her and said, "Will you still make me sandwiches when we are married?" After her positive reply, that's when I knew.
Give us all the details about the proposal. How and where did it happen? Was it a surprise? What was the planning process?
Kimberly: The proposal happened on a beach trip in South Carolina with a large group of friends. We had driven into Charleston for a day of festivities, including revisiting a botanical garden on the historic Magnolia Plantation. We had visited the plantation a few years prior on another trip and I thought it was a little weird that he requested we go back but everyone thought it would be fun and pretty so we went.
We walked through the gardens and it was so hot and humid. We got a little lost and then all of our friends dropped back. I thought it was weird and I just wanted to get out of the gardens so Ritchie and I trudged along. After a minute or two Ritchie stopped and told me to put my things down. I was a little shocked considering I was carrying my DXLR and my purse. He insisted and I hesitated but eventually complied.
He took my hand and walked me over to a small white bridge. As we were walking Ritchie was talking about how we had been dating for five years, and how we couldn't just keep doing this, and then asked me to be his wife. He stopped at the middle of the bridge and got down on one knee, when he opened the box, he revealed the ring of my dreams. I said yes, and then immediately asked him if he was sure.
Ritchie: Planning the proposal was quite simple because we were already planning the trip to Charleston, one of Kim's favorite cities. It was just a matter of making sure everyone was there on time, and that Kim did not see the handing off of the ring. One of our friends had it hidden in her camera bag and then passed it off to one of my groomsmen to hand to me. It was perfect, except for one tiny detail, I proposed on the wrong bridge. I was planning to propose on a large white bridge that overlooked the largest part of the garden. I got a little antsy and proposed when I saw a white bridge, I didn't notice my mistake until we walked by the larger bridge later.
Are you excited to start planning your wedding day? Do you have any ideas in mind yet?
Kimberly: We are very excited to start planning our big day. I'm one of those girls that has been planning her wedding since middle school. I even had several different themes to choose from, but when it came down to it nothing I had chosen was what we in fact wanted. We really are going for a rustic chic wedding. Our venue is on an old dairy farm, Amber Grove, in Moseley, Virginia.
---
Kimberly-Ritchie Engagement-State Arboretum Virginia:
---
Associated Pros/Vendors: Kimberly-Ritchie Engagement-State Arboretum Virginia
---
In case you are interested, here are some of the similar products you can buy if you click on the product picture below via our affiliate link (it doesn't cost you extra) – Amazon
Polka dot top and dog's bow tie
---
In Conclusion: 
So my hope is that you enjoyed looking at all of these beautiful photos of Kimberly-Ritchie Engagement-State Arboretum Virginia and found some inspiration. In addition, please let us know in the comments below what was your favorite part from this real couple's feature. 
Thank you so much for reading and visiting our wedding blog!
Additionally, have a wonderful day and night!
xo, LH
Info. So this section has some useful links on our wedding blog.
Inspiration. So here you can get inspiration from featured real weddings or engagements.
Disclosure. So this is where we have more details on affiliate links on our wedding blog.
Congratulations and Best Wishes to the happy couple! 
---
Affiliate Links: if you click on the ad below, it doesn't cost you extra but helps support our blog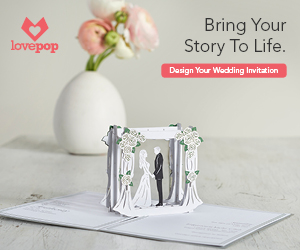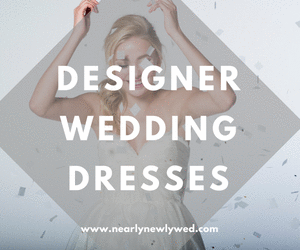 Ellie – Activewear Monthly Subscription Box – Gym and Workout Clothes for Women