Kathryn-Zac Engagement-Red Rocks, Colorado, US
---
MacKenzi Knight Photography beautifully captured Kathryn-Zac Engagement-Red Rocks in Colorado, US.
Event Date: February 1, 2018
From MacKenzi Knight Photography: Kathryn-Zac Engagement-Red Rocks
Kathryn and Zac are a hip and vintage at heart couple from Denver, Colorado. Their unique session began in Red Rocks Valley featuring their amazing 1970s Volkswagen Beetle. This later made an appearance at their wedding which was fabulous. 
They are simply amazing people and I'm happy I got the honor to photograph their love story.
Q and A: Kathryn-Zac Engagement-Red Rocks
Let's start at the beginning. How did you two first meet?
If you ask Zac we met "the old-fashioned way, online". We met using a free dating website. I was still in IL hoping to move home to CO. He was here in CO. His first message to me was about one of my favorite movies, he asked if I knew that it was based on a TV show (Serenity and Firefly). We talked for 5 almost 6 months before we ever met in person. Since then we never looked back. We begun to take new adventures together and to grow together. And Serenity and Firefly still play a large role in our relationship (we went to Denver Comic-Con last year dressed as characters from the show).
What makes your relationship special? Tell us some things that you both value in your time together. (example: pushing each other to new limits, love to travel, huge comic book fans, foodies, etc.) What makes your relationship unique?
We work together. I am type A and he is type B. Together we push each other to think outside our own box and into the others. We add a personal touch to everything we do. We both enjoy adventures, small or big, the trick is seeing everything as an adventure and realizing that not all adventures will be wonderful but still hoping that it might be. We both enjoy dressing up for anything we can, Halloween, themed parties, comic-con, or even just a nice dinner out. We find time always to be us and to celebrate each of us, both as individuals and as couples.  We enjoy working together for a common goal, usually it is home improvement projects, we each bring our individual ideas to the table and work to find something that we both love and then we work even harder to make it happen.
How did you know your partner was the one? When did you first know this in your relationship? (these may often be the same moment, but aren't always)
For me it was the first time I saw his picture online, there was something that just drew me to him. Throughout our relationship that has never changed. When I look at him I see all we have become both as individuals and as a couple and more so all the things that can be. He was really the first person who I always wanted in my life, to tell the most random things just because.  He inspires me to be a better person and I strive daily to be the person I feel he deserves and the partner he needs.  It took me some time to realize this because lets face it who isn't skeptical about somebody they met online but I look back and wouldn't change a thing. The time we have spent together has created a bond that is real and not some chick flick romance that seems unrealistic. He allowed and more importantly he accepted the person I truly was and encouraged me to not hide the silly and goofy parts of me and to just be myself.
Give us all the details about the proposal. How and where did it happen? Was it a surprise? What was the planning process?
He proposed on a Monday evening. I had a long day and was getting home about an hour and a half later than normal. I pulled up and everything seemed like a normal day until I opened up the door to our new home. There he had a fire started, champagne on the table, twinkle lights hung, and him facing the fireplace in his dress pants, vest, and tie. As he turned around I could not help but have a quick "Titanic" Moment (where Rose sees Jack turning around on the staircase and your heart melts). Well needless to say my heart melted. He got down on 1 knee and talked to me about how much he loved me and how he is so thankful that we found each other. He asked me to marry him and I started crying and said "yes".
Are you excited to start planning your wedding day? Do you have any ideas in mind yet?
We were so excited to start planning the wedding day! Initially all the ideas from childhood flooded in.  I had a dress  style in mind and more than anything I wanted to get married in the mountains outside! Someplace with natural beauty and beautiful views.
---
Kathryn-Zac Engagement-Red Rocks
---
Associated Pros/Vendors:
---
In case you are interested, here are some of the similar products you can buy if you click on the product picture below via our affiliate link through Amazon (click here to learn more about affiliate links which do not cost you anything extra but help support our blog).
Similar Items
---
In Conclusion: 
So my hope is that you enjoyed looking at all of these beautiful photos of Kathryn-Zac Engagement-Red Rocks and found some inspiration. In addition, please let us know in the comments below what was your favorite part from this real couple's feature. 
Thank you so much for reading and visiting our wedding blog!
Additionally, have a wonderful day and night!
xo, LH
Info. So this section has some useful links on our wedding blog.
Inspiration. So here you can get inspiration from featured real weddings or engagements.
Disclosure. So this is where we have more details on affiliate links on our wedding blog.
Congratulations and Best Wishes to the happy couple! 
---
Let's be friends! Please follow AisleMemories on social media – Instagram, Facebook, Pinterest, Twitter, and more…
---
Affiliate Links: if you click on any ad below, it doesn't cost you extra but helps support our blog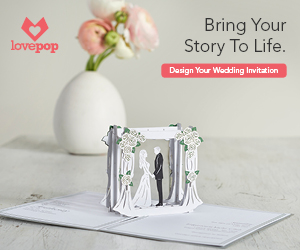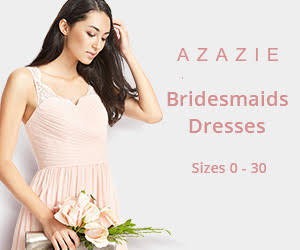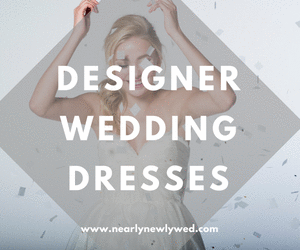 Ellie – Activewear Monthly Subscription Box – Gym and Workout Clothes for Women