Kara-Craig Engagement-Farm, Maryville, TN, US
---
Melody Cook Photography beautifully captured Kara-Craig Engagement-Farm in Maryville, TN, US.
Event Date: June 8, 2018
From Melody Cook Photography: Kara-Craig Engagement-Farm
I met Kara at a Bridal Show.  After talking with her, she and I hit it off right away!  Ever since, we've texted, shared photos, coffee, you name it!!  Kara is marrying Craig, one of our County's finest (he's a police officer) this September. 
Her drive home is a lengthy one, but a beautiful one.  Every day, she drives by this large farm, with rolling hills, silo's, farmhouse and a gorgeous mountain view.  She stops along the way and takes a picture and sends it to me.  I have to admit, it is a gorgeous place.  Kara is so adventurous, that she actually stopped one day and asked the owners if we could shoot in their fields!  THEY SAID YES!!!!  Even made a path for our vehicles to get in.  After working on these photos, It was exactly like she said!  Beautiful!!!  These two are a match made in heaven! We laughed continuously!!!
Q and A: Kara-Craig Engagement-Farm
Let's start at the beginning. How did you two first meet?
Saturday August 5th after Kara got off work late that night she decided to go with some friends to Slim Fest, a police benefit concert which helps raise money for Shop With A Cop. Kara's brother is a police officer so she was readily excited to attend. After the concert was over, as she and her friend were busy eating Jalepeno Poppers, Craig came walking by to leave, but not without stopping at the table she was sitting on. Craig had posters of his best friend, and fellow fallen police officer. He felt inclined to stop and chat and give Kara a poster. Craig and Kenny were best friends and together when he was shot in the line of duty.
After chatting about their connection through the blue line, Craig invited Kara to eat with a group of them at iHop. While she was unsure about tagging along, she knew there was something different about him. Something she wanted more of. So she went to iHop with her friends. They continued to run into each other around town and at work. It quickly became clear, they were what each other had been waiting on for so long. Kara was the reason Craig made it home that tragic day. God had more in store for his life. He put them together at the right moment in time and created a lasting impression on each other that they couldn't forget. Without a doubt, timing was everything.
What makes your relationship special? Tell us some things that you both value in your time together. (example: pushing each other to new limits, love to travel, huge comic book fans, foodies, etc.) What makes your relationship unique?
We both have a huge love for animals. After we  get married, together we  will have 6 dogs and two cats. Not including the local raccoons and possums that come visit Craig.  Ironically my babies are two 75lb coonhounds, while Craig's babies are a toy poodle and a shih tzu-Yorkie, however he does have two big outside dogs, so I guess it evens out.  Aside from animals we both love bonfire nights, cowboy boots and country music. Most of all the love we share for God, and our desire to have him in the center of our marriage, is most important to us.  We also take care of his 8 year old  nephew. Having never been parents, you could say our life is anything but dull learning to parent together with this  joyful, energetic little boy.
How did you know your partner was the one? When did you first know this in your relationship? (these may often be the same moment, but aren't always)
Ever since the day we met there was a certain kind of tug I felt in my heart. Something telling me to stick around for this one. I knew he was special. For years I had prayed to find a Godly man like my father and husband like my older brother is to his wife, and wondered why I couldn't find him. It seemed like an impossible thing to find which no one could ever measure up to.  Patiently waiting proved to be worth it. Gods timing is in fact perfect.
Everything we've been through lead us to that moment which we couldn't imagine being without the other.  That reason we smile when we get out of bed and the first thing you thank God for, it finally happened for us.  Standing in a parking lot late one night talking as the hours went by, I realized then he was the one. A few days later Craig shared his story with me about the shooting. Knowing Craig could have been killed before I even had a chance to meet him, makes each day even more precious. Seeing a man who had hardened his heart, open himself up to me that night showed me just how much he already loved me.
Give us all the details about the proposal. How and where did it happen? Was it a surprise? What was the planning process?
The day Craig proposed was May 4th. We had just got done with taking our little man to his baseball practice and we're supposed to be going to Chick-fil-A for a quick bite to eat. On the way his friend Mendez called and told him he needed to talk. Mendez is also a fellow brother in blue. They often meet up and talk when the days are tough, so it didn't seem too out of the norm. We ended up pulling into Midland Plaza, the same parking lot Slin Fest is held in.
We pulled to the center of the lot and he got out. I waited a few minutes till my door opened. His nervous clammy hand reached for mine and guided me out. There standing to the side was my big brother, and two of Craigs closest friends wth cameras ready.  With the most nervous grin on his face, he knelt down. He told me how much he loved me, how special  it was to have me, and  that after all he's been through, I am able to understand him. Craig even pointed out he was wearin the same exact outfit he had on the night we met! He was so nervous he almost put the ring on the wrong hand and  I was so excited I can't even remember if I verbally said yes, haha. Of course, true to the night we met, we had to follow up the night with iHop… even down to ordering the same thing we ate that night!
Are you excited to start planning your wedding day? Do you have any ideas in mind yet?
Wedding planning has already started and getting pretty close to finalizing most of it. We are getting married in September.  Since fall is our favorite time of year, we decided to give up UT football one weekend for the best day of our lives. We are getting married at our church and having the reception near by at The Farm at Peppermint.  Our wedding will have an antique country theme with lots of greenery, and a touch of dusty blue and mauve colors. We are using Meatball Madness for our catering but having our favorite to eat, biscuits and gravy!
---
Kara-Craig Engagement-Farm:
---
Associated Pros/Vendors: Kara-Craig Engagement-Farm
---
In case you are interested, here are some of the similar products you can buy if you click on the product picture below via our affiliate link through Amazon (click here to learn more about affiliate links which do not cost you anything extra but help support our blog).
Similar Items
---
In Conclusion: Kara-Craig Engagement-Farm
So my hope is that you enjoyed looking at all of these beautiful photos of Kara-Craig Engagement-Farm and found some inspiration. In addition, please let us know in the comments below what was your favorite part from this real couple's feature. 
Thank you so much for reading and visiting our wedding blog!
Additionally, have a wonderful day and night!
xo, LH
Info. So this section has some useful links on our wedding blog.
Inspiration. So here you can get inspiration from featured real weddings or engagements.
Disclosure. So this is where we have more details on affiliate links on our wedding blog.
Congratulations and Best Wishes to the happy couple! 
---
Let's be friends! Please follow AisleMemories on social media – Instagram, Facebook, Pinterest, Twitter, and more…
---
Affiliate Links: if you click on any ad below, it doesn't cost you extra but helps support our blog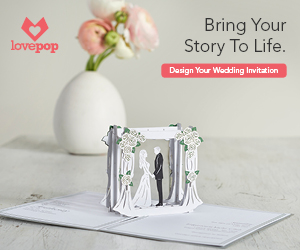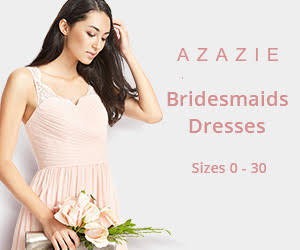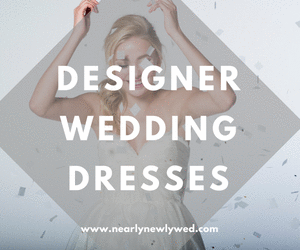 Ellie – Activewear Monthly Subscription Box – Gym and Workout Clothes for Women
Advertise with AisleMemories