Julie-Justin Engagement-Red Mill-Sonic, Clinton, NJ, US
---
Sabotta Imagery beautifully captured Julie-Justin Engagement-Red Mill-Sonic in Clinton, NJ, US. The cute couple you are about to see met at Sonic and took some of their fun engagement photos at Sonic where it all began.
Event Date: May 23, 2018
From Sabotta Imagery: 
When I first talked to these two we had a nearly 2 hour phone conversation. It didn't feel that long, but it was a fantastic chat and the start to a beautiful relationship. Fast forward two rain delays and we had their much-anticipated E2 today. It was kind of "Sonic" boom, so to speak. We walked the historic grounds at the Mill at Clinton and wrapped up with a little nostalgia shoot at the place where it all began. Sonic. Yes, I am not kidding. They fell hard for the tots and each other in roller skates years ago in dock 18. If you've never had their tots and a cranberry limeade, you honestly haven't lived and frankly, SHAME.ON.YOU.
We laughed…a lot. We ate a bunch of TOTS. It was a fun morning! These two shined in the weird and goofy and I am so excited they are here. Welcome them won't you?
---
Julie-Justin Engagement-Red Mill-Sonic: 
---
Associated Pros/Vendors: 
---
---
In Conclusion: 
So my hope is that you enjoyed looking at all of these beautiful photos of Julie-Justin Engagement-Red Mill-Sonic and found some inspiration. In addition, please let us know in the comments below what was your favorite part from this real couple's feature. 
Thank you so much for reading and visiting our wedding blog!
Additionally, have a wonderful day and night!
xo, LH
Info. So this section has some useful links on our wedding blog.
Inspiration. So here you can get inspiration from featured real weddings or engagements.
Disclosure. So this is where we have more details on affiliate links on our wedding blog.
Congratulations and Best Wishes to the happy couple! 
---
Affiliate Links: (if you click on the link/ad, it doesn't cost you extra but helps support our blog)



Ellie – Activewear Monthly Subscription Box – Gym and Workout Clothes for Women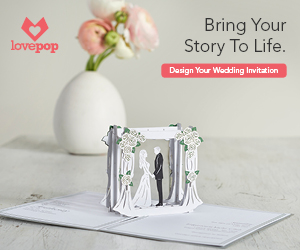 SaveSave
SaveSave
SaveSave
SaveSave
Advertise with AisleMemories