Gina-Johnny Engagement-Historic Pearl District, San Antonio, TX, US
---
Angelic Edge Photography beautifully captured Gina-Johnny Engagement-Historic Pearl District in San Antonio, TX, US.
Event Date: October 15, 2017
From Angelic Edge Photography: Gina-Johnny Engagement-Historic Pearl District
These two cuties chose the Historic Pearl District in San Antonio as the backdrop for their engagement photos. All I can say is, butterfly kisses are just about their favorite thing ever and I love the smiles it brings across their faces!
Couple's Story: Gina-Johnny Engagement-Historic Pearl District
"I really wish I could remember meeting Johnny, but unfortunately, neither of us remembers how we were introduced. We grew up going to the same church and attending religious education classes during our childhood years through graduation. However, it wasn't until our senior year that we were on each other's radars. We were both in marching band and sat together in our CCD class (basically Catholic Sunday School, just on Wednesday nights), so we really got to know each other, but neither of us thought that the other was interested.
It wasn't until our first homecoming game after graduation that we hung out one on one. We stayed out way too late talking, and when I went back to school the following week, I couldn't stop gabbing about him to one of my best friends. Finally after about two months of talking nonstop, he asked me to be his girlfriend.
Now, 6 years and a day after that we will be getting married. I can't wait for our wedding to see his reaction to my dress, to eat amazing food, and to dance the night away surrounded by our family and friends. Up until this year, I wanted to do a low-key wedding with just our immediate family. Then I realized that this might be the only time that we will have everyone we love all in the same place, and I knew there would be no way I could pass up this opportunity. Most of all, I'm looking forward to knowing at the end of the day, I get to spend the rest of my life with my best friend."
The Proposal Story: Gina-Johnny Engagement-Historic Pearl District
"So there is the sweet story of how Johnny proposed, and the real story. Lol.
Johnny and I went to his grandparents' ranch to celebrate his grandma's birthday. His entire family was really into playing pictionary at the time, so we decided to play. It was couples against other couples. After a few rounds, it was his turn and he drew 4 blanks with a question mark, a bow tie, balloons, and a ring in a box. I guessed will you marry me. He said, "you got it!" Then got down on one knee and asked, "So will you marry me?" And of course I said yes.
Now here is the real story.
We had already been living together at this point. One night he fell asleep early, and forgot to set his alarm for work. I went into his phone to check his work schedule, which was always on a text with his coworker. As I was looking through it, I saw a few texts about him getting the okay from my dad, and his coworker asking what his plan was to ask me. So I of course I started freaking out. After I set his alarm, I went into the living room, called one of my best friends and freaked the heck out!
I figured that he would ask me on our anniversary, so the next day, that friend and I went and bought a new dress from Nordstrom. That was a big deal for me since I had never bought a dress more that $40 besides a prom dress. Lol. Then when I went home, I told him I bought a dress for our anniversary date. About a week later, I got my schedule for work, and called to tell him that I wouldn't be able to go to his grandma's party. He started freaking out saying he really needed me to switch shifts. So when I got off the phone with him, I told my manager "I know this is weird, but I think Johnny is trying to propose me on Sunday, so can I have that day off." She freaked out and said of course.
So I didn't end up wearing the dress, because he thought it was for our anniversary. Took my time getting ready, and even told him "Geeze, I wish I had time to paint my nails, but I guess no one will be taking pictures of my hands tonight." He was totally oblivious to this comment and just rushed me into the car to make it to the ranch. His pictionary drawing was so weird, especially since our theme for the night was movies, that if I wouldn't have known he was proposing, no one would have guessed off the drawing.
How he didn't realize that I knew what was going on blows my mind, but after about a year of being engaged, I felt so bad for keeping the secret of knowing what was going on that night, that I had to tell him. He laughed at the fact it was very obvious I knew the whole time, he was just too nervous to see the clues. I included some pictures from that night, just so you can see his drawing skills. Lol.
---
Gina-Johnny Engagement-Historic Pearl District:
---
Associated Pros/Vendors:
Angelic Edge Photography:
---
In case you are interested, here are some of the similar products you can buy if you click on the product picture below via our affiliate link (it doesn't cost you extra) – Amazon
Similar Items
---
In Conclusion: 
So my hope is that you enjoyed looking at all of these beautiful photos of Gina-Johnny Engagement-Historic Pearl District and found some inspiration. In addition, please let us know in the comments below what was your favorite part from this real couple's feature. 
Thank you so much for reading and visiting our wedding blog!
Additionally, have a wonderful day and night!
xo, LH
Info. So this section has some useful links on our wedding blog.
Inspiration. So here you can get inspiration from featured real weddings or engagements.
Disclosure. So this is where we have more details on affiliate links on our wedding blog.
Congratulations and Best Wishes to the happy couple! 
---
Affiliate Links: if you click on the ad below, it doesn't cost you extra but helps support our blog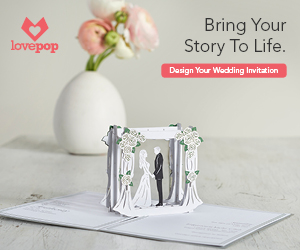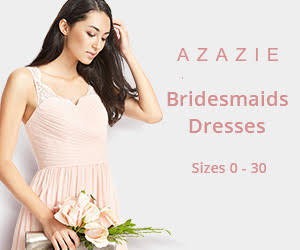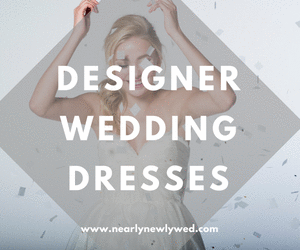 Ellie – Activewear Monthly Subscription Box – Gym and Workout Clothes for Women