Dawn-Ryan Engagement-Griggs Boathouse, Columbus, OH, US
---
Mandy Ford Photography beautifully captured Dawn-Ryan Engagement-Griggs Boathouse in Columbus, OH, US. The bride in these engagement photos is actually a hairstylist. The photographer describes more about the day and the couple below.
Event Date: May 12, 2018
From Mandy Ford Photography: Dawn-Ryan Engagement-Griggs Boathouse
When Dawn and Ryan decided on a location for their engagement photos, to say I was thrilled with their choice would be an understatement. The Griggs Boathouse, on the campus of The Ohio State University, flaunts a picturesque scene situated along the shores of the Scioto River. With the stunning backdrop, the couple's Griggs Boathouse engagement photos couldn't go wrong. And go wrong they didn't!
Between the sprawling balcony views and the perfect way the light reflects off the water, this venue was tailor-made for engagement sessions. (Actually, The Ohio State built it for their Rowing Team. But, if they made it for a second use, that would definitely be engagement photos!)
Ever the stylish couple, Dawn wore a lovely yellow crushed velvet wrap dress. Ryan opted for a relaxed button down. Her gold pear-shaped engagement ring further accentuated the golden tones of Dawn's dress. But Dawn wasn't the only one rocking the accessories on this shoot! No way! Ryan wore a bracelet featuring the happy couple's initials. This guy's got romance down!
In "real life" Dawn is a highly sought-after hairstylist, known for her skillful modern work. Ryan teaches and coaches football. As if these pictures didn't make it evident, together they make an eye-catching, irresistible couple.
The pictures came out stunning! And while all the pictures are beautiful, my favorite part of Dawn and Ryan's engagement session was after I asked them to step back privately and speak some words of affirmation to each other. This was an incredibly emotional moment to witness from afar. I believe these were among the most genuine photos taken during the shoot.
Dawn and Ryan were such a joy to photograph, and the Griggs Boathouse was the ideal location to showcase this couple and their personalities. Seeing the love these two have for each other, I know it's going to be smooth sailing (or rowing?) in the years to come.
---
Dawn-Ryan Engagement-Griggs Boathouse: 
---
Associated Pros/Vendors: 
---
In case you are interested, here are some of the similar products you can buy if you click on the product picture below via our affiliate link (it doesn't cost you extra) – Amazon
Dress – available in other colors
---
In Conclusion: 
So my hope is that you enjoyed looking at all of these beautiful photos of Dawn-Ryan Engagement-Griggs Boathouse and found some inspiration. In addition, please let us know in the comments below what was your favorite part from this real couple's feature. 
Thank you so much for reading and visiting our wedding blog!
Additionally, have a wonderful day and night!
xo, LH
Info. So this section has some useful links on our wedding blog.
Inspiration. So here you can get inspiration from featured real weddings or engagements.
Disclosure. So this is where we have more details on affiliate links on our wedding blog.
Congratulations and Best Wishes to the happy couple! 
---
Affiliate Links: if you click on the ad below, it doesn't cost you extra but helps support our blog



Ellie – Activewear Monthly Subscription Box – Gym and Workout Clothes for Women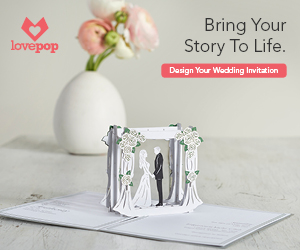 SaveSave
SaveSave
SaveSave