Catherine-Tyler Engagement-Jekyll Island, Georgia, US
---
Bobbi Brinkman Photography beautifully captured Catherine-Tyler Engagement-Jekyll Island, Georgia, US. Below are also a wonderful story of how Catherine and Tyler met, how Tyler proposed, and what their favorite memories are. 
Event Date: March 28, 2018
From Bobbi Brinkman Photography: Catherine-Tyler Engagement-Jekyll Island
Catherine tells the story of their meeting:
"Tyler and I both grew up in the same hometown of Brunswick, Georgia. Tyler went to the crosstown rival high school (Brunswick High School) for 3 years and then went to my high school (Glynn Academy) for his senior year so I did not really know who he was from school.
We had some mutual friends so I had seen him around town, but never really knew him that well. Tyler says he used to see me in high school and ask his friends about me because he thought I was beautiful (haha), but he said he just never tried reaching out to me because he wasn't brave enough back then. 
Anyways, my junior year of college at Valdosta State University, I came home from a stressful day of Biology classes to find a random goofy Facebook message from a guy named Tyler V.  Then, after a few days Tyler gained some bravery and messaged me again.  We ended up carrying on conversation for a while, and he eventually got my number. After messaging went back and forth for a few weeks time, Tyler eventually built up enough courage to ask me on a date.
So, the next time I went home to visit my family from college, I agreed to go on a date with him. I still remember the first date like it was yesterday! I could tell he was so nervous, but I was a bit nervous too. I remember thinking he was really sweet, super cute, and hilarious. He kept me laughing the whole night! I mean… what more could you ask for? I guess you could say I fell for a Southern gentleman full of humor! The rest is history!"
And that history is getting married in August in Pensacola FL at the Margaritaville Hotel!!!
They dated for 5 years before they became engaged…….. but they were just a tad busy with school and setting up the path to their careers! Tyler is headed to law school and Catherine just graduated and is now moving onto her Masters.
Their sweet engagement story:
"It was such a surprise! Tyler had apparently been planning for a little while to ask me, but I of course had no idea! Shocker there! It was right before my family and I were about to leave to head up north for our annual vacation to see my dad's side of the family for Christmas! I was also just about to start nursing school that following January, and I guess Tyler wanted to lock me down before I left. Ha! Ha!
That night, I thought we were just going to a regular family dinner with his family, but to my surprise I was wrong…very wrong! Tyler ended up taking me to a very sentimental spot during sunset in the beautiful pier village on St. Simons Island, Georgia overlooking the beautiful Atlantic Ocean. He took my hand and guided me to a very beautiful spot overlooking the water and the dolphins that were swimming nearby. He began telling me about why that particular area was so sentimental to him, and I remember thinking aw that's so sweet! Then, he turned towards me and stated my full name….Tyler NEVER says my full name so that is when I immediately knew something HUGE was coming!!
After that, I was in shock and all I remember is Tyler getting down on one knee and asking if I would make him the absolute happiest man on this planet! He proposed to me right at sunset, and it was dreamy! It felt like a fairytale moment! It was just the two of us and it was very sweet and sentimental to us both.
I wish I could remember all of the sweet words he said and the amazing speech he told me, but honestly I was just so happy and in shock that now the rest is history. He is my lobster and I am His! (Friends quote because I love Friends. I'm so glad God blessed us with each other. I am a firm believer that God makes someone so special for each and every one of us, and I know God made Tyler for me. He makes me so happy, and I cannot wait to be his wife"
We asked Catherine for HER favorite memory with Tyler:
"My favorite memory with Tyler would have to be going on that amazing 7 day cruise to Mexico, Belize, and Honduras. He was such a gentleman the entire trip, and treated me like an absolute princess. We swam with dolphins, snorkeled, scuba dove, slid down the water slides, competed in some pretty intense ping-pong games (we're both surprisingly really good— haha), shopped, explored with the locals some days, and dined together each night. It was so much fun!"
Tyler's favorite memory with Catherine:
"My favorite memory with Catherine was going on the awesome 7 day Carnival cruise to Mexico, Belize, and Honduras. That trip was an absolute blast!! We got to do so many fun excursions including: swimming with dolphins in Cozumel, scuba diving in Honduras, snorkeling in Belize, and exploring with the locals in Costa Maya! The food each night was delicious, and we were treated like a prince and a princess the entire time! It was too much fun!"
---
Catherine-Tyler Engagement-Jekyll Island:
---
Associated Pros/Vendors: Catherine-Tyler Engagement-Jekyll Island
---
In case you are interested, here are some of the similar products you can buy if you click on the product picture below via our affiliate link (it doesn't cost you extra) – Amazon
Jeans come in white and other colors
---
In Conclusion: 
So my hope is that you enjoyed looking at all of these beautiful photos of Catherine-Tyler Engagement-Jekyll Island and found some inspiration. In addition, please let us know in the comments below what was your favorite part from this real couple's feature. 
Thank you so much for reading and visiting our wedding blog!
Additionally, have a wonderful day and night!
xo, LH
Info. So this section has some useful links on our wedding blog.
Inspiration. So here you can get inspiration from featured real weddings or engagements.
Disclosure. So this is where we have more details on affiliate links on our wedding blog.
Congratulations and Best Wishes to the happy couple! 
---
Affiliate Links: if you click on the ad below, it doesn't cost you extra but helps support our blog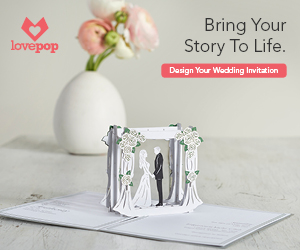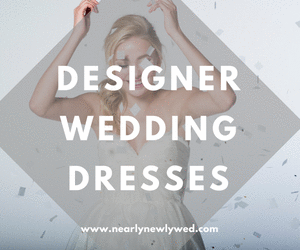 Ellie – Activewear Monthly Subscription Box – Gym and Workout Clothes for Women