Alysia-Melvin Engagement-DA Ranch, Phoenix, AZ, US
---
Tara Nichole Photo beautifully captured Alysia-Melvin Engagement-DA Ranch in Phoenix, AZ, US. This couple had lovely picnic engagement photos you are about to see.
Event Date: March 12, 2017
From Tara Nichole Photo: Alysia-Melvin Engagement-DA Ranch
When I met Aly she was working at a local wine bar my husband and I frequent often. She overheard that I was a wedding photographer and jumped in to the conversation. As she spoke about a vineyard in October in Sedona, Arizona, my photographer heart leapt for joy. We exchanged information and one thing led to another and now I am counting down the days to their beautiful fall wedding.
What I love about Mel and Aly is their genuine nature. They were not shy to say that they were self-proclaimed "awkward" people in front of the camera – aren't we all! They love downtown Phoenix, exploring local pubs, and their adorable pup. What is not to love about the adorable picnic blanket they brought to their session, a gift from Aly's family, and the subtle nod to Mel's Irish heritage with a little block of Irish cheese. There was nothing awkward about these two at all, just two genuine people who cannot wait to party in the red hills of Sedona in October!
From Aly: "Mel and I have known each other for almost fifteen years. We met through mutual friends but nothing romantic happened until a couple of years ago. We took a trip up to Sedona last spring. We had taken a trip to Sedona the year before and it was our first trip together. We hiked Cathedral Rock and about half way up he asked if I wanted to go off the trail to look at the view (which was AMAZING). He pulled out a half bottle of champagne and glasses from his back pack. Then he told me to stand up and he got on one knee and told me he wanted to spend his life with me!"
Q and A with the couple: Alysia-Melvin Engagement-DA Ranch
Let's start at the beginning. How did you two first meet?
Fifteen years ago through mutual friends. We were friends for years before we fell in love.
What makes your relationship special? Tell us some things that you both value in your time together. (example: pushing each other to new limits, love to travel, huge comic book fans, foodies, etc.) What makes your relationship unique?
We love to go cycling together! It is our favorite passed time we spend most of our Sunday afternoons cycling around downtown, checking out art and trying new restaurants.
How did you know your partner was the one? When did you first know this in your relationship? (these may often be the same moment, but aren't always)
Our first trip together was to Sedona. At night we laid by the creek with a blanket and bottle of wine. I think we both knew then.
Give us all the details about the proposal. How and where did it happen? Was it a surprise? What was the planning process?
We do an annual trip to Sedona. On our first trip to Sedona we hiked Cathedral Rock together. This trip Mel said the first thing he wanted to do was hike Cathedral Rock. I agreed, but was really confused why he wanted to hike it so much. He had flowers waiting for me in the car. When we got about half way up the mountain he asked me if I wanted to look at the view so we left the main trail to find a quiet spot. He pulled out a half bottle of champagne from his back pack and two plastic flutes. I thought to my self. Wow, I love this man champagne and hiking. Then he got on one knee, pulled out an engagement ring, and asked me if I wanted to spend my life with him I said "uhhhhh….. what? Of course!"
Are you excited to start planning your wedding day? Do you have any ideas in mind yet?
We have had the best time planning the wedding. We are doing an outdoor wedding at a vineyard in Sedona.  Twinkling lights, good food, wine, and company.
---
Alysia-Melvin Engagement-DA Ranch

: 
---
Associated Pros/Vendors: 
---
---
In Conclusion: 
So my hope is that you enjoyed looking at all of these beautiful photos of Alysia-Melvin Engagement-DA Ranch and found some inspiration. In addition, please let us know in the comments below what was your favorite part from this real couple's feature. 
Thank you so much for reading and visiting our wedding blog!
Additionally, have a wonderful day and night!
xo, LH
Info. So this section has some useful links on our wedding blog.
Inspiration. So here you can get inspiration from featured real weddings or engagements.
Disclosure. So this is where we have more details on affiliate links on our wedding blog.
Congratulations and Best Wishes to the happy couple! 
---
Affiliate Links: (if you click on the link/ad, it doesn't cost you extra but helps support our blog)



Ellie – Activewear Monthly Subscription Box – Gym and Workout Clothes for Women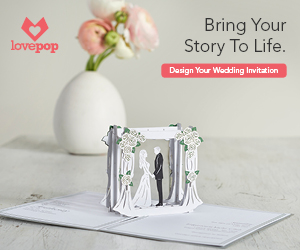 SaveSave
SaveSave
SaveSave
SaveSave
SaveSave