Jennifer-Kyle Elopement-Red Rock Canyon, Las Vegas, NV, US
---
Alison Mae Photography beautifully captured Jennifer-Kyle Elopement-Red Rock Canyon in Las Vegas, NV, US.
Event Date: April 1, 2017
From Alison Mae Photography: Jennifer-Kyle Elopement-Red Rock Canyon
Jennifer and Kyle's wedding in Red Rock Canyon was the perfect blend of lighthearted and romantic. Jennifer and Kyle are both very sentimental and found ways to honor their families in several ways throughout the wedding. Jennifer wore her mother's shoes and jewelry and even her engagement ring had once belonged to her grandmother. Kyle's father officiated the ceremony as close family and friends looked on. Following the ceremony the bride and groom went hiking through the red rocks and then took a stroll along the Las Vegas strip.
From the Bride: Jennifer-Kyle Elopement-Red Rock Canyon
How did you meet?
We met a little over 7 years ago through a mutual friend. I was at the bar with the mutual friend when Kyle walked in with another gal friend. I immediately thought he was cute and was sad because the girl he was with was gorgeous. I lucked out that he was actually single and not dating said gorgeous friend.
Tell me about your proposal
He had a wrestling duel that day and afterwards we went to Buffalo Wild Wings to celebrate with the team. After dinner we had planned to go to the We Care Park to see the Christmas lights but they were closed by the time we were finished with dinner. So when we got back to the apartment he proposed.
Why did you choose Las Vegas?
I fell in love with Las Vegas and Red Rock National Conservation Area when I lived there for almost 2 years while going to culinary school. Kyle also happened to come out to Vegas while I was living there and we talked about all the cool things we both loved about the place. Once I started planning the wedding I made a joke to Kyle that we should just get married in Vegas and then it was just decided.
Why did you choose your venue/location?
I loved going out to Red Rock on the weekends when I lived out there. I could just imagine the gorgeous mountains being the backdrop of our wedding and the incredible photo opportunities.
Describe your ceremony
It was a simple and classic ceremony. It was officiated by Kyle's father who is an ordained minister in Indiana and did the necessary paperwork to be ordained in Clark County for 1 day. We wrote our owns vows and chose to say them to each other off to the side since our vows are only to each other. It was a standard christian ceremony other than that.
What traditions did you include in your ceremony?
My wedding rings are my maternal grandmother's first set of wedding rings. Years ago her engagement ring broke so my grandpa paid to have it fixed but also bought her a new set as an anniversary gift. So when my grandmother found out Kyle was thinking about proposing, she called him up and offered him her original rings to use. It is especially touching because my grandfather, the one who picked them out, had just passed away the year prior to us getting engaged.
My shoes were old (they were my mother's), my dress was new, I borrowed jewelry from my mom and I had a blue butterfly hidden in my bouquet.
Was there a stand out moment, memory or challenge that will stay with you from the day?
I wasn't there for the moment but I have heard the stories and saw the photos. Kyle's grandfather passed away several years ago while Kyle was still in college. His grandmother cut up his grandpa's favorite pair of overalls (that had cartoons all over them to make the grandkids laugh) and gave everyone in the family a square. I ironed and stitched the square into a pocket square for Kyle to have in his suit for the wedding. We didn't tell anyone but our photographer. The minute Kyle's mom saw the square of her father's overalls tucked into Kyle's suit she cried, which of course made everyone else cry. Heck I still tear up thinking about it.
What is your number one tip for planning a wedding in Las Vegas?
To go in knowing that by choosing a destination wedding that you have to understand that not everyone will be able to make it. None of my family was able to come with us out to Vegas and that initially was hard to deal with so make sure you find a way to bring them with you in thought.
---
Jennifer-Kyle Elopement-Red Rock Canyon:
---
Associated Pros/Vendors:
---
In case you are interested, here are some of the similar products you can buy if you click on the product picture below via our affiliate link (it doesn't cost you extra) – Amazon
N/A
---
In Conclusion: 
So my hope is that you enjoyed looking at all of these beautiful photos of Jennifer-Kyle Elopement-Red Rock Canyon and found some inspiration. In addition, please let us know in the comments below what was your favorite part from this real couple's feature. 
Thank you so much for reading and visiting our wedding blog!
Additionally, have a wonderful day and night!
xo, LH
Info. So this section has some useful links on our wedding blog.
Inspiration. So here you can get inspiration from featured real weddings or engagements.
Disclosure. So this is where we have more details on affiliate links on our wedding blog.
Congratulations and Best Wishes to the happy couple! 
---
Affiliate Links: if you click on the ad below, it doesn't cost you extra but helps support our blog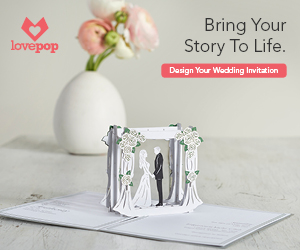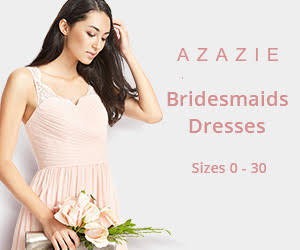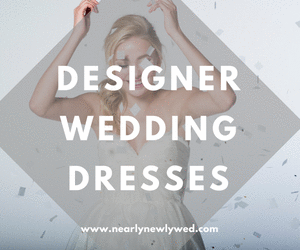 Ellie – Activewear Monthly Subscription Box – Gym and Workout Clothes for Women