Charis-Josh Elopement-Crested Butte, Colorado, US
---
Mountain Magic Media beautifully captured Charis-Josh Elopement-Crested Butte in Colorado, US.
Event Date: July 9, 2017
From Mountain Magic Media: Charis-Josh Elopement-Crested Butte
Charis and Josh had been visiting Crested Butte together for 5 years and each time were completely blown away by the beauty.  Their intimate ceremony took place in the peak wildflower season, and it included only 6 people – myself as the photographer, an officiant, and the bride's brother and his girlfriend.  We spent the late-afternoon doing their first look in a scenic river valley, with plenty of sweet, and tender moments as they explored along the hillside. 
Our next stop was at the base of Mount Crested Butte, surrounded completely by stunning scenery.  Charis and Josh shared their vows, with the mountains as their witness.  They shared a champagne toast and a lovely cake designed to look like the trunk of an aspen tree.  Afterwards, an adventure through the ski-area terrain took us to some breath-taking views just as an epic sunset provided the perfect backdrop to a happily ever after.
Q and A with the couple: Charis-Josh Elopement-Crested Butte
Tell us about your wedding! What was the inspiration behind your day? Did you have a specific theme, style or color palette? Did you incorporate any cultural or religious traditions in any part of your day?
We had always assumed we'd have a long engagement with no rush and a laid back timeline. As most brides, very shortly after getting engaged I started "just looking" into venues and details. Almost immediately we agreed it was all overwhelming and even the hypotheticals were all aimed at pleasing our guests and not what fit us best. After running it by our parents, the decision to elope was a quick and easy one. This was not only our wedding day, but the day that would set the tone for our entire marriage! We wanted to spend the most important day of our love story with no panic of being late, stumbling over vows, or ugly cries. As far as location and timing, the wildflower capital of Colorado was a no-brainer. Our engagement timeline flipped from "a couple of years" to just a couple of months and we couldn't have been more excited for it!
Let's talk wedding decor. How did you decorate your space for the ceremony and the reception? Was any part of the decor DIY?
Nature did it for us – wildflowers, majestic mountains, and stunning sunsets galore!
What were the florals like in your wedding? Did you use flowers in any of your design elements like the bridal bouquets, centerpieces or ceremony backdrop? Did they play an important part in the overall style of your wedding?
Wildflowers, wildflowers, wildflowers! We knew with the scenery we didn't have to worry too much about what my bouquet looked like so we kept with the theme and had a more rustic bouquet. Our only requests were blue thistle as my pick and sunflowers as my husband's pick.
Did you personalize the day in any way (food trucks, guest entertainment etc.)? What were some of your favorite parts of your wedding?
It's nearly impossible to choose just one favorite part; the entire day was a fairytale from the first look, to our first dance in a field of flowers, to an epic sunset ending our photos. One of my very favorite parts was seeing my very stoic fiancé shed an emotional tear during our first look. Josh's favorite part was taking his bartending skills to the mountains and popping champagne in high altitude haha!
Let's talk fashion. How did you both choose your wedding day look? Describe the looks in detail.
Initially Josh didn't understand why I would want to wear a fancy dress to hike around in, but he eventually saw how important  it was to me despite how nontraditional our ceremony was. I knew I wanted flowy, romantic, and comfortable. I tried on at a few different places back home with my mom and girlfriends but just didn't find it (I almost bought a bridesmaids dress in white because it was the closest to what I was looking for). I decided to try on in New Orleans where we live just to get a better idea of what I was looking for but honestly not expecting to find the one. I tried on a Wtoo by Watters dress I had saved a picture of and fell in love! I was able to FaceTime my mom and we agreed it was the one. To keep things extra special I had my pearl and rosegold necklace and earrings made by a local jewelry maker in our quaint New Orleans neighborhood and my mom made and beaded my veil! I'm 6'0″ tall anyway so an excuse not to wear heels was okay by me – I wore pearly white Birkenstock sandals. Josh definitely didn't want to hike in a suit so we wanted to go the more casual route for him. He wears a ton of plaid/flannel so we wanted to incorporate that somehow. My mom made his plaid bow tie from a shirt we liked the colors in. We went from there with a blue dress shirt, khakis, and a dark grey vest. He went for comfort, but his shirt with his baby blues had me mesmerized!
How did you meet? Tell us about the proposal.
We found love at Outback Steakhouse. We both worked there in college and I initially turned him down for a date because I didn't date coworkers. He obviously convinced me to change my ways and took me out for what turned into a 3+ hour sushi lunch! Our first year dating, Josh's dad passed away on Christmas Day making it a really tough time of year for the next few years. We had just adopted our puppy, Beaux, about a month before Christmas so we were actually a little excited to spoil him despite it being a sad holiday. We woke up early that morning for a walk and Josh was extra excited for Beaux to open his stocking. As I was getting his toys out I grabbed out a small wrapped box and Josh proposed with an insanely gorgeous and unique Melanie Casey ring. It was the most sentimental way to bring happiness and joy back. We definitely made Christmas "Marry" again!
What was the most anticipated or special moment of your wedding day?
The whole trip to Crested Butte was extremely anticipated and such a blast putting the few remaining details together once there. Probably the most anticipated moment though was where we would actually say our vows! We had a few different scenic spots picked out, obviously the first being the first look, but the anticipation of when we'd finally say our handwritten vows gave me all the butterflies.
Do you have any wedding planning or marriage advice that you'd like to share with other couples planning their day?
Remember what the day is truly about – each other and starting a lifetime together. If you agree that a big wedding is what you both want and you can manage all the craziness that goes along with it, more power to you! But just be sure to remember when things get stressful (which they will) that you have your very best friend to meet at the finish line.
---
Charis-Josh Elopement-Crested Butte:
---
Associated Pros/Vendors: Charis-Josh Elopement-Crested Butte
---
In case you are interested, here are some of the similar products you can buy if you click on the product picture below via our affiliate link (it doesn't cost you extra) – Amazon
N/A
---
In Conclusion: Charis-Josh Elopement-Crested Butte
So my hope is that you enjoyed looking at all of these beautiful photos of Charis-Josh Elopement-Crested Butte and found some inspiration. In addition, please let us know in the comments below what was your favorite part from this real couple's feature. 
Thank you so much for reading and visiting our wedding blog!
Additionally, have a wonderful day and night!
xo, LH
Info. So this section has some useful links on our wedding blog.
Inspiration. So here you can get inspiration from featured real weddings or engagements.
Disclosure. So this is where we have more details on affiliate links on our wedding blog.
Congratulations and Best Wishes to the happy couple! 
---
Affiliate Links: if you click on the ad below, it doesn't cost you extra but helps support our blog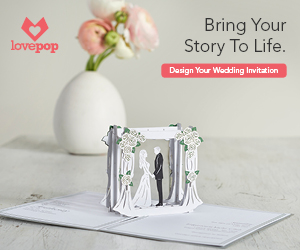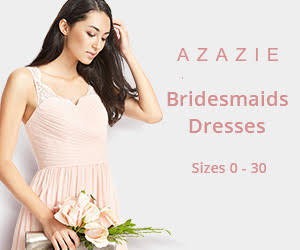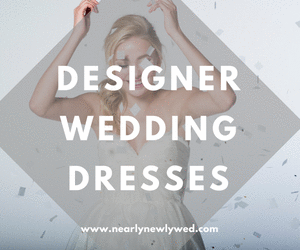 Ellie – Activewear Monthly Subscription Box – Gym and Workout Clothes for Women